Los Angeles County Sheriff, Alex Villanueva, has revealed that Tiger Woods was driving at a speed of around 75mph before his horror crash at the backend of February, report Sky Sports.
When news broke on February 23rd that golfing legend Tiger Woods had been involved in a serious car crash, the initial focus was on his condition and whether he was going to survive, let alone ever play golf again.
However, as time has passed, questions have been answered. Tiger Woods' showed no signs of being under the influence of any drugs or alcohol, so how exactly did the car find itself on a collision course with a tree?
Los Angeles County Sheriff, Alex Villanueva, in wake of the data in the car's black box being extracted and studied, has provided an explanation, and it appears as though the golfer was speeding prior to the crash.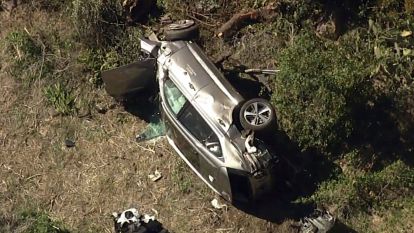 As quoted by Sky Sports, the local county sheriff explained how the most obvious cause for the crash which left Woods' legs seriously injured was driving at a "speed unsafe for the road conditions and the inability to negotiate the curve of the roadway."
Sheriff Villanueva added, as quoted by Sky Sports, that the "estimated speed when the vehicle struck the tree was 75mph."
This, pretty unambiguously, places the blame upon Woods and confirms that this was no freak accident. He can count himself extremely fortunate to be alive.