The Twitter feud between unlikely enemies Randy Orton and Soulja Boy has rolled on, with the levels of savageness on display increasing by the tweet.
Social media has provided us with some unlikely mismatches going head-to-head in wars of words over the years, with this one being every bit as bizarre as any we've seen before.
Randy Orton, a legend of the WWE, against Soulja Boy, best known for a single he released all the way back in 2007, which is fondly remembered, but more as a meme than a musical masterpiece.
Soulja Boy took a swing at Orton, which is something he probably ought to have thought better of, branding him a "b***h" and a "p***y" – hardly complimentary for one of the most iconic WWE fighters ever.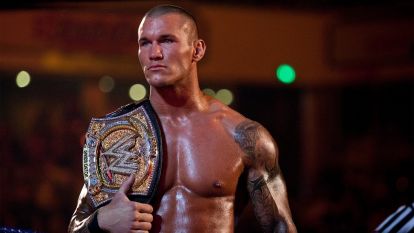 Orton didn't appreciate it, either, firing back emphatically with the below tweet, during which he compares the size of his manhood to Soulja Boy, who stands at around 5ft 7.
My dick taller then you. Weighs more too. Go to bed you fucking infant. You're welcome for the boost. Go choke on a keyboard. https://t.co/CQUn6WHpGa

— Randy Orton (@RandyOrton) March 29, 2021
https://platform.twitter.com/widgets.js
Considering Randy Orton stands at almost two metres tall, weighs 113kg and held the WWE Championship belt ten times – they may well be an element of truth to his claims.