Tyron Woodley has claimed he 'trolled the troll' by getting the I love Jake Paul tattoo on his finger – where it has since faded!
After Woodley was defeated by Paul in their first bout back in August, the YouTuber claimed that he would give the former UFC champion a rematch, were he to get the message tattooed on his body.
Woodley verbally agreed in the ring and later did get the tattoo, but Paul had already agreed to fight Tommy Fury by that point, leaving his former opponent with egg on his face.
However, it now looks as though Woodley has come out of this whole situation rather well, having eventually got his rematch after Fury pulled out through injury, with the tattoo also having faded to nothing.
Woodley is quoted by The Sun detailing his tattoo masterclass: "I purposely did it to troll the troll. Anybody who has a tattoo on the inside of their hand, or a tattoo artist knows it fades."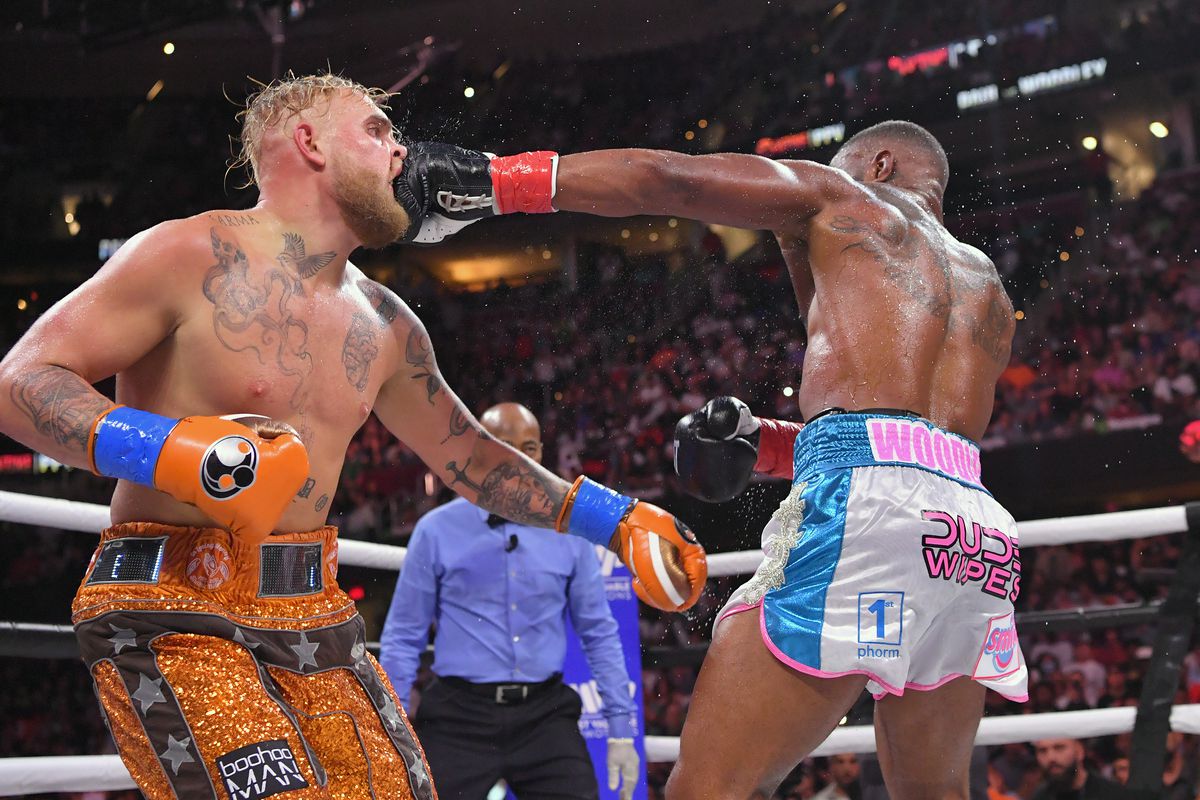 MORE: Jake Paul CONFIRMS he will train with Khabib Nurmagomedov ahead of MMA debut
"I got it on the finger that means the opposite of love, I put it on that finger but I knew it was going to wear down."
"Taking showers, washing your hands, boxing, battle ropes, turf – I didn't want to walk around with his name on me for the rest of my life."
"I agreed not to have it removed, I agreed to have it permanent, but I never felt I lost the fight anyway, so I wasn't super psyched about getting it."
"It wasn't something I mapped out and had all this work into it."
He can chalk that up as a win, but it's the only one he's had over Paul since the pair first agreed to fight each other. Ultimately, the one that people will remember will be announced at the end of Saturday night's fight.