Former UFC Champion Tyron Woodley has joked that he DID take a dive during his rematch with YouTuber Jake Paul.
Woodley took the opportunity to fight Jake Paul for a second time after the social media sensation's proposed opponent, Tommy Fury, pulled out of the bout with a rib injury.
The former UFC star claimed that he had been training for another boxing match early in 2022, but the evidence wasn't there in the ring to suggest he had prepared particularly well.
Woodley was knocked out by a thumping right hand from Paul in round six of the fight. The one-punch KO and manner in which Woodley fell flat on his face was pure theatre.
With some fans jumping on any possible opportunity to discredit Paul, there was those who, predictably, insisted the knockout was staged and the Woodley took a dive.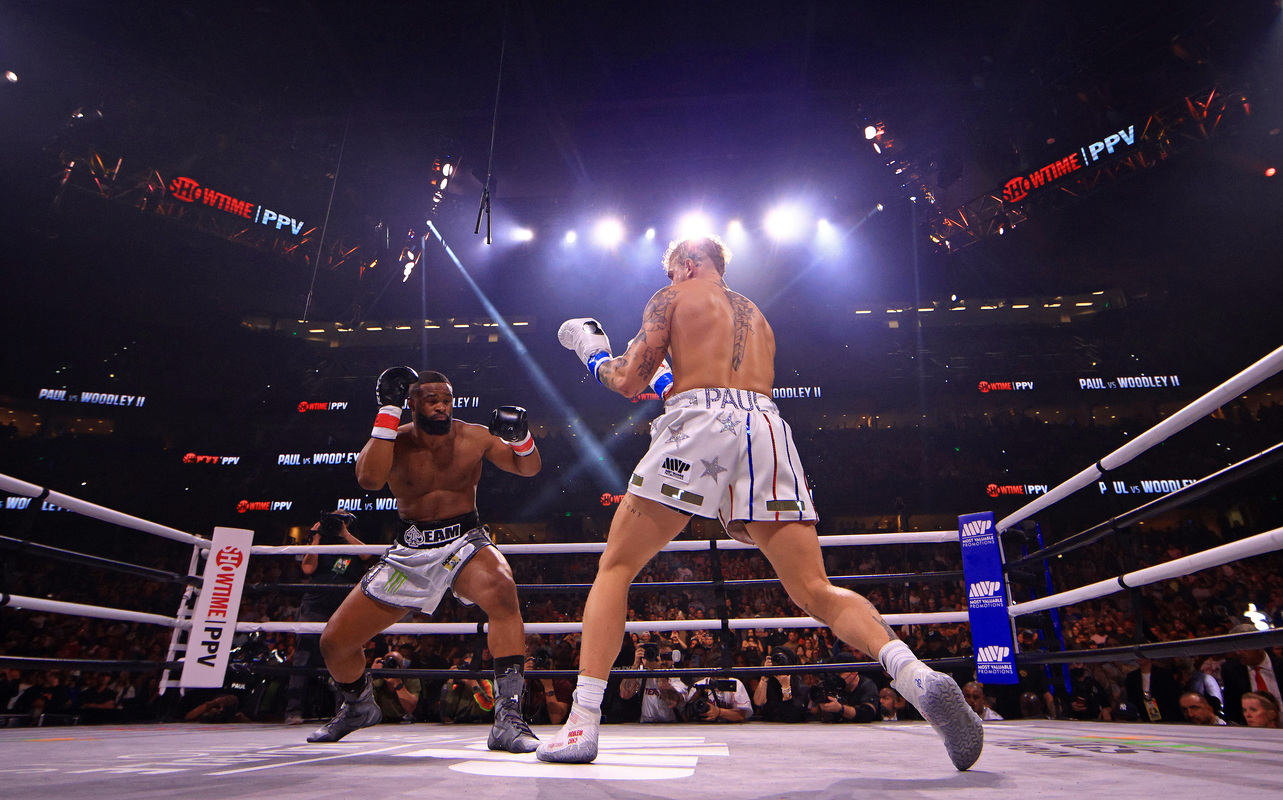 Woodley, speaking on The MMA Hour, confirmed that he DID take a dive to the canvas, but only because the lights went out after Paul's perfectly-executed right hand.
"Yeah, I took a motherf***in' dive. But it wasn't on purpose, that motherf***er hit me with some shit."
Credit to Woodley for making a joke of what was by some distance the most embarrassing moment of his career. We hope that it doesn't put him off fighting again in the future.