Tyron Woodley's coach has spoken out over claims that Jake Paul's knockout win over the former UFC champion was STAGED.
Woodley took a second fight with Jake Paul on merely a fortnight's notice after Tommy Fury withdrew with a broken rib.
He produced a marginally better performance during the five-and-a-bit rounds he was in the ring before being left face-down on the canvas by a HUGE Jake Paul right hand.
Though it looked like a textbook boxing manoeuvre from the YouTuber, feinting to the body before bringing the right hand over the top, there were those who accused him of staging the knockout.
Those claims have now been rubbished by Tyron Woodley's coach, who, quoted by The Sun, insisted that he'd never agree to be part of a fight where the result was pre-determined.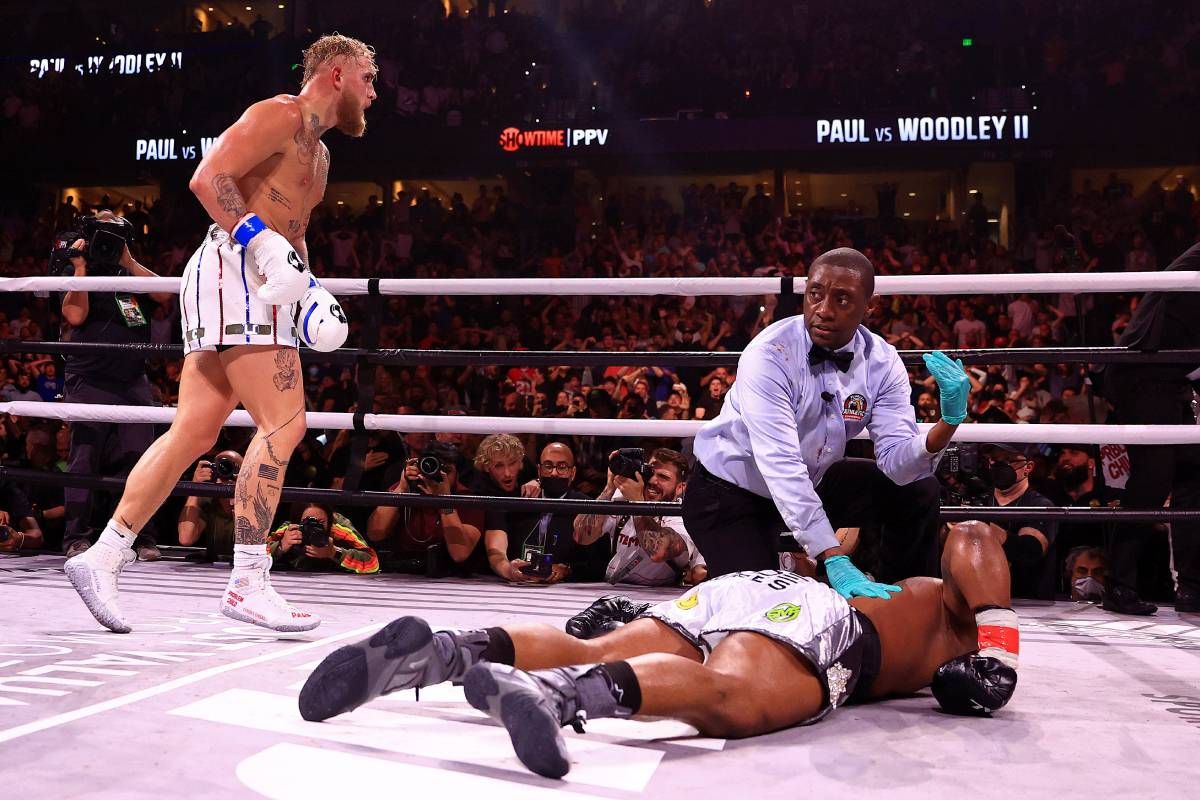 MORE: "Jake Paul can't get away with lying anymore" says Stephen A. Smith in SCATHING review of YouTuber
"That whole theory, it makes me laugh. Because being in his camp, I know how serious it was. It was serious like Tyron really wanted this win back, he really wanted this fight and it was a serious thing."
"Now, if it was a dive, I wish they told me about it because I wouldn't have shown up and taken the night off."
"I'd be like partying but that wasn't the case. I mean it was a real, legit fight."
Once again, the boxing community is attempting to discredit Jake Paul without even a scrap of evidence. Even Woodley's coach, who will be feeling the sting of disappointment, has insisted it was not staged.
At some point, people will have to start giving Paul the credit he deserves.