West Ham fan and now-legend "Knollsy" has finally been recognized and rewarded by the club for defending fellow fans against AZ Alkmaar Ultras following last week's Europa Conference League semi-final second leg.
The 58-year-old, whose real name is Chris Knoll, stood atop the staircase of the family section in the away end and stopped the hooded hooligans from getting to other fans, many of whom were relatives of the West Ham players.
After his heroics went viral on social media, Knollsy was lauded by many including several West Ham players and he was even given a standing ovation as he took his start for the Irons' 3-1 win against Leeds on Sunday.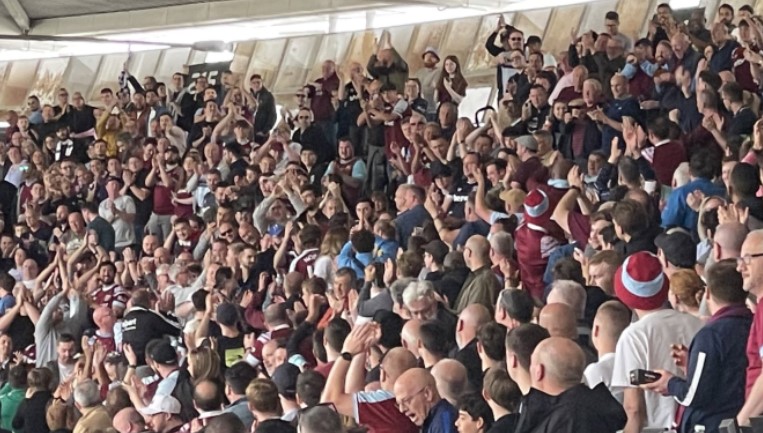 Despite this, there had still been no contact from the club. That was until today when he was contacted and told he would be rewarded for his semi-final display with complimentary tickets for the final in Prague on June 7th.
Speaking on how it all went down with a club official who was in the ground on the night, Knollsy said "I am at work and when I got the call today, I nearly cried, I am, so pleased, so happy. I am made up."
"She said she was sitting two rows behind me and saw what happened. She said I had been very courageous and that I deserved a ticket."
That he did, and with West Ham and Fiorentina getting just 5,000 seats apiece for the final, (thanks UEFA!) he will be one of the lucky few who are in attendance for possibly the club's biggest night in over 40 years.