After an inter-gender card caused fury among MMA fans, we've casted our minds back to an utterly ridiculous bout with a 176kg weight difference that took place last year.
The MMA-VIP3 card, held in Eastern Europe a few days ago, has been a hot topic of conversation in the MMA community.
The organisers showed a complete lack of concern for the welfare of the fighters on the card, having mismatched female fighter Ula Siekacz with male Piotr 'Mua Boy' Lisowski.
Predictably, Siekacz was brutally finished in a first-round TKO.
It's a disgrace, and events of this kind ought to be banned by the governing bodies, but it's not the biggest mismatch we've ever seen in an octagon – that took place last year.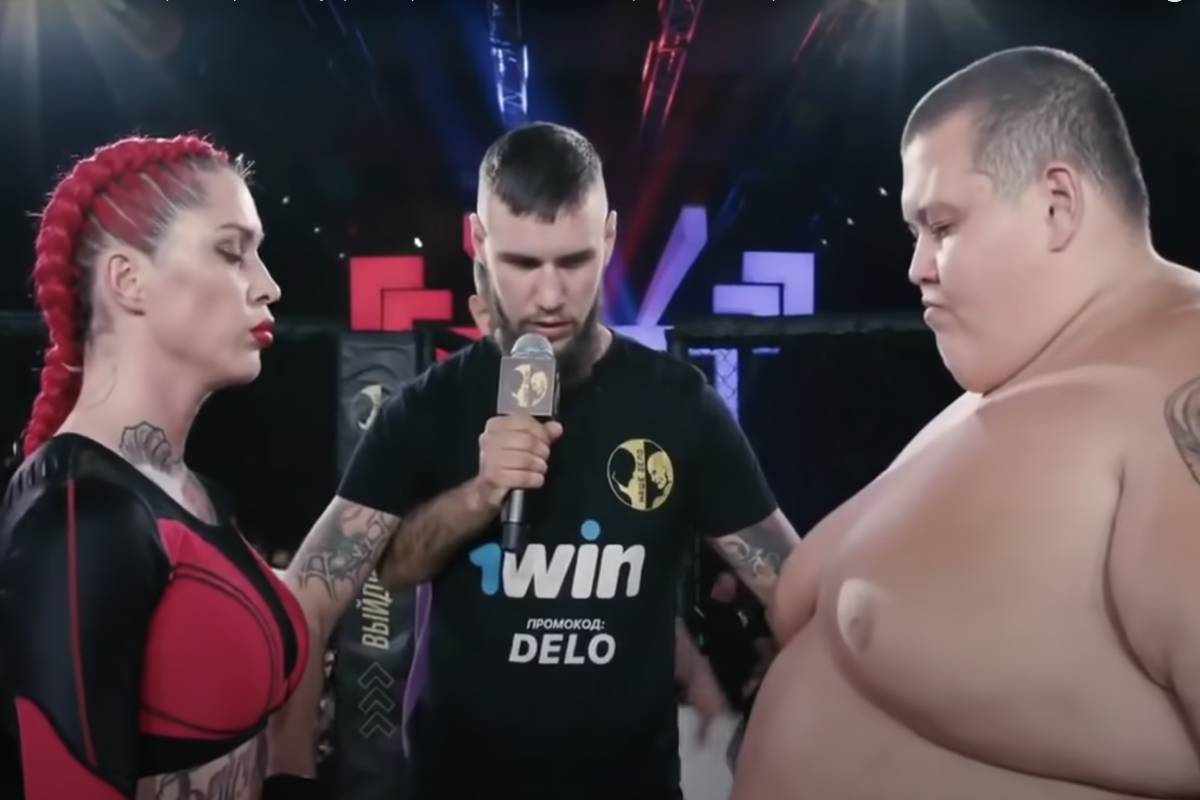 MORE: (Videos) MMA card sparks outrage after male fighters secure TKO victories over female opponents
MMA fighter Darina Madzyuk accepted a fight with YouTuber Grigory Chistyakov. She, remarkably, weighed in at 176kg less than her opponent heading into the fight.
While a more experienced (and less flabby) fighter might have taken advantage of that weight difference, Chistyakov was instead finished in the first round.
How on earth was this allowed to happen?