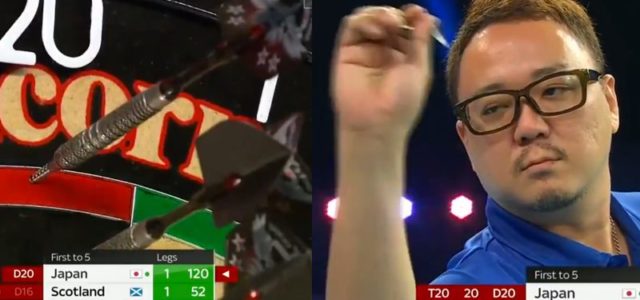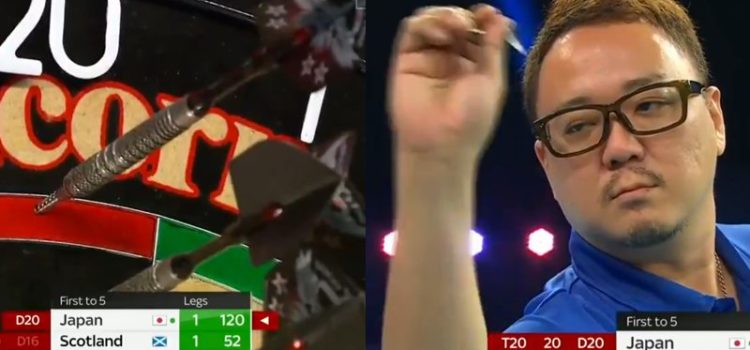 WATCH: Bruno Fernandes Cross Goes Into The Back Of The Net Against Everton WATCH: Footage of Roy Keane fuming at United...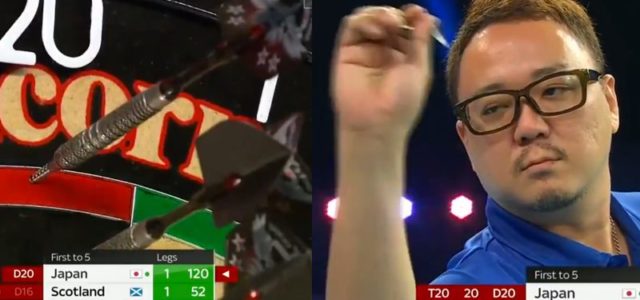 Check out this perfect Shanghai from Japan's Seigo Asada who struck a 120 checkout against Scotland in Round 1 of the World Cup of darts.
Asada was left with 120 to tie the game up at 2 legs each and he didn't disappoint. The Japanese maestro hit a perfect treble 20, followed by another single and lined up all three darts perfectly as he hit tops to clinch the fourth leg of the game.
Unfortunately for Japan it wasn't enough and Scotland went on to be 5-3 winners.
Source: PDC Darts via Twitter
SHANGHAI!

The Japanese take the lead here as Asada pins tops for a 120 finish! Could Scotland be in trouble? pic.twitter.com/6RqbKTlHO5

— PDC Darts (@OfficialPDC) November 6, 2020
Written by: Nageem Nawor