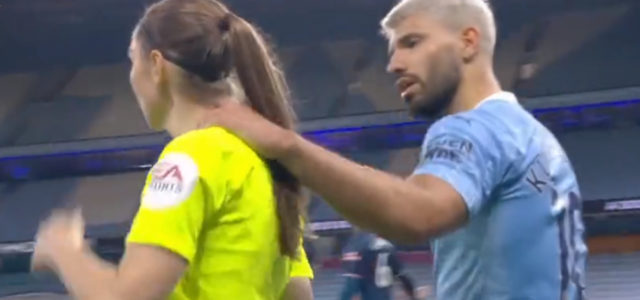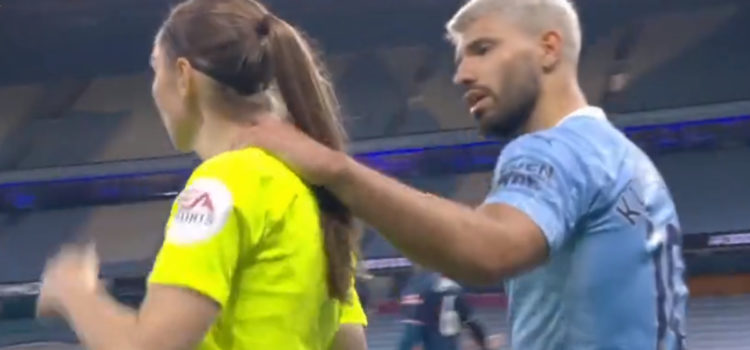 WATCH: Luke Shaw Own Goal In The 2' Against Newcastle WATCH: Kurt Zouma Should Be Awarded Southampton's Player Of The Month...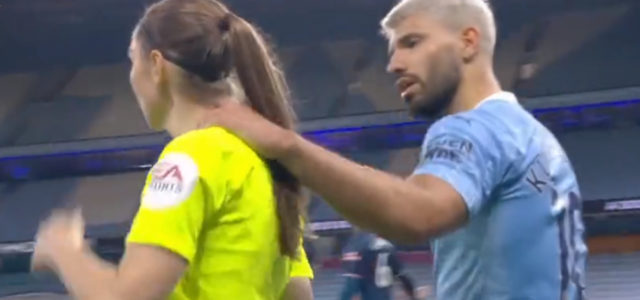 Aguero could be in trouble here as the referee didn't seem to pick up on it at the time but it will surely be mentioned after the game as he grabbed the female official by the back of her neck.
The official rules state that he deserves at least a yellow card for the contact but the way he tugs her towards him could be seen or aggressive or controversial which would be a retrospective ban.
Physical contact with match officials

A yellow card for physical contact with any match official in a non-aggressive manner (e.g. an inquisitive approach to grab the official's attention).

A red card for physical contact with match officials in an aggressive or confrontational manner.
What do you make of this? It's incredibly worrying to see Manchester City's striker put his hands on an official in any manner.
See it here:
No fkn way Aguero did that got away? Martial did the exact same thing to Lamela?? pic.twitter.com/0dogUMiyKj

— 21 (@oles_redarmy) October 17, 2020