Frank Warren and Eddie Hearn have insisted that there is STILL hope that Tyson Fury and Anthony Joshua meet in the ring.
Fury took to social media on Monday evening to inform Joshua that he had missed the opportunity to fight for his WBC heavyweight title.
The Gypsy King set a Monday 5pm deadline for a fight contract to be signed, but that was never going to be a realistic timeframe for all involved.
The deadline passed and Fury insisted the fight was not going to happen, but Frank Warren and Eddie Hearn have offered a glimmer of hope to British boxing fans.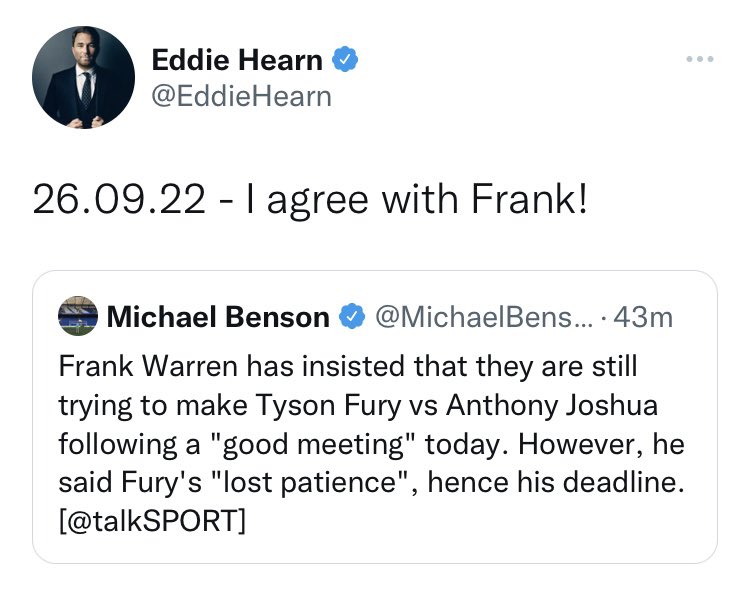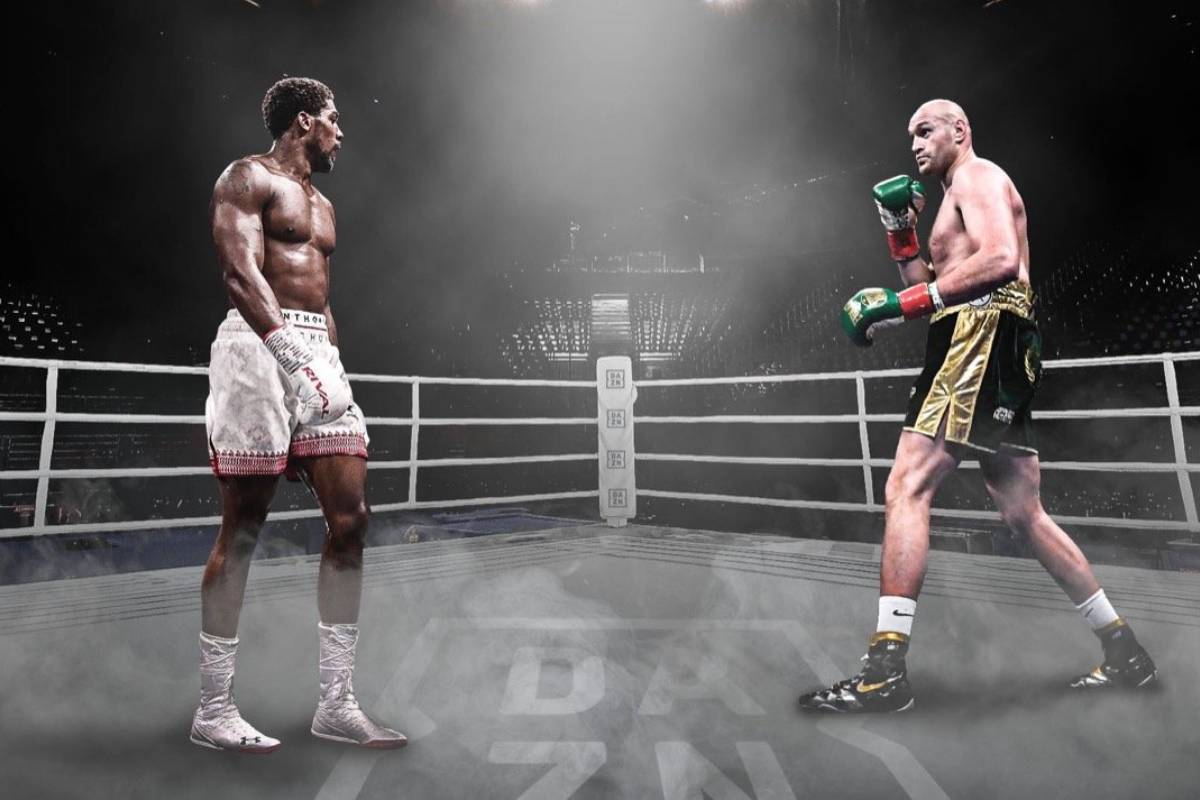 If Fury has indeed lost patience, he ought to acknowledge that agreeing terms for a fight of this size is a seriously complicated operation. It takes time.
There appears to be a real chance that he gets the opportunity to fight Joshua, were he to wait a little longer, but does he actually want to?
If Fury decides against waiting and instead fights Manuel Charr, he'll lose credibility. There's an obvious decision for him in this instance.