Aston Villa defender Kortney Hause has told a harrowing tale of when a gang of bandits attempted to kidnap him on Boxing Day three years ago.
Hause, 26, made the headlines a few weeks back after it emerged that he had allegedly crashed his Lamborghini through the fence of a nusery school gate.
The Villa star was believed to be en route to face Manchester City when the incident occurred. Thankfully, nobody was hurt, with the Englishman still making the bench for the game.
Hause is in the news once again today (via The Sun) after he told a terrible tale from Boxing Day of 2018 when a gang of five thugs rushed into his home and attempted to kidnap him.
He showed off the damage done to his face and head…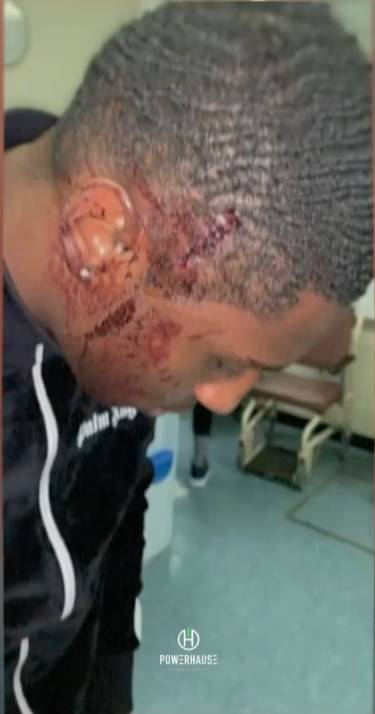 MORE: Premier League ace ploughs £200k Lamborghini through nursery school gate
As is mentioned in the report, Hause was struck over the head by a bottle during a scuffle with the intruders. He attempted to run to a nearby hospital but they caught up with him in a car.
He was left fearing for his life, as you would, but thankfully, he managed to escape after the thugs in pursuit were scared off by the sirens of an ambulance, which they presumably thought were from a police car.
It certainly sounds as though he was lucky to not have suffered more severe injuries in the incident, or even worse, lost his life.
It must be incredibly difficult for Hause to reflect on what was such a frightening incident. Credit to him for opening up in this manner.