The WWE's fire fetish is far from over as Randy Orton becomes the latest victim of fire at RAW.
Check out this crazy stunt in the WWE where Alexa Bliss shoots fire into the eyes of Randy Orton.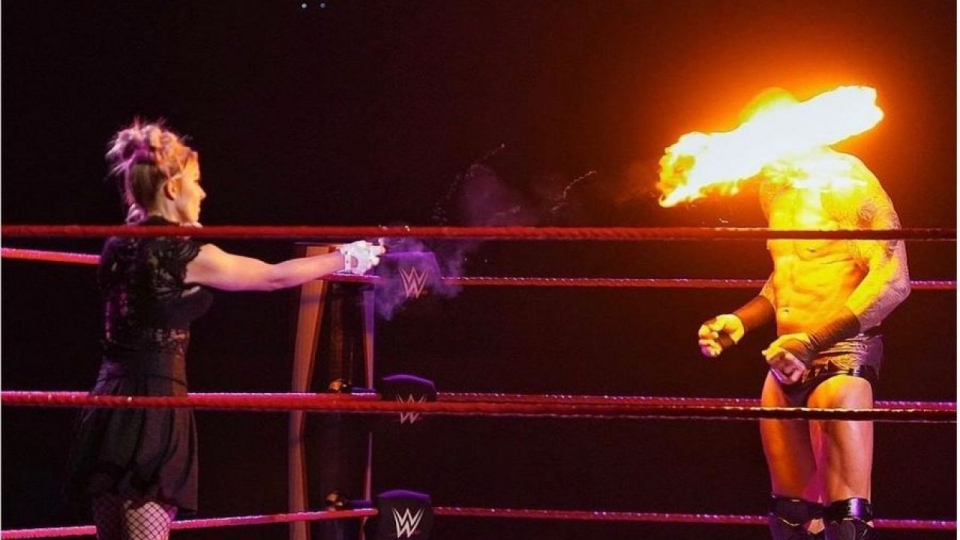 The WWE have a long history with playing with fire and Bliss is the latest superstar to to use it.
It all started when a story that has been years in the making played out at TLC when Randy Orton burned The Fiend alive.
In his absence, Alexa Bliss has been carrying on the story and she even seems to have inherited some of his 'powers' too.
It appears as though the WWE have invested in special effects to make their shows more appealing during Covid and it was certainly used to pull this off this stunt.
When you watch the clips they posted online you can't help but feel that CGI sure has come a long way or Bliss genuinely spared some sort of flammable liquid in Ortan's face.
Kinda fascinated by the effects involved here. I keep watching it 😂pic.twitter.com/cIABVICORT

— Alex McCarthy (@AlexM_talkSPORT) January 12, 2021