Swiss commentators covering last night's win over France went absolutely bonkers after Yann Sommer's pivotal penalty save in the shootout.
Heading into the contest, even the most avid of Swiss football fan can't have fancied their chances.
France are the reigning world champions and were among the favourites to go all the way at Euro 2020.
However, after Switzerland levelled the scores at 3-3 in dramatic fashion, Les Bleus found themselves against the ropes.
Switzerland remained resolute throughout extra-time and forced the game into the penalty shootout.
READ MORE: 'The sadness is immense' – Kylian Mbappe posts emotional apology after fluffed penalty costs France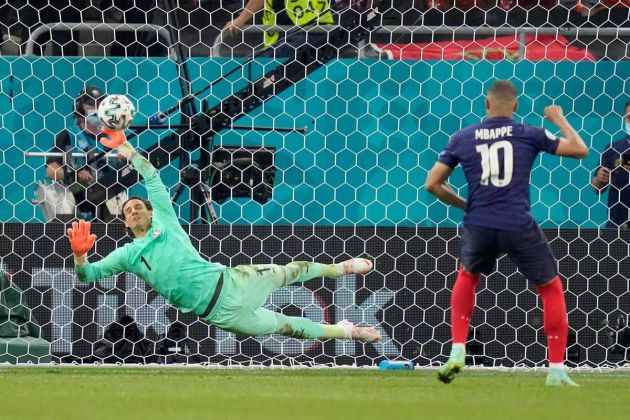 After nine successful penalties, French superstar Kylian Mbappe placed the ball onto the spot.
He struck towards goal, with his effort saved by Swiss goalkeeper Yann Sommer, sending his country into the quarter-finals of the European Championships.
As you'd probably expect, the Swiss went absolutely wild, with those providing commentary for the game giving us a taste of the emotion across the country – absolute scenes.
Pictures courtesy of SRF Sport
Did you see Paul Pogba's INCREDIBLE goal during last night's game? Click here to watch the video