Manchester United midfielder Paul Pogba was left absolutely FURIOUS on Saturday after being bloodied by a head-kick from captain Harry Maguire.
In the latest of what has been a catalogue of errors from Maguire in recent weeks and months, he somehow managed to make contact with Pogba's head after attempting some bizarre kind of scorpion kick during United's victory over Norwich City.
Get the funniest stories in sport in 3 minutes with The Upshot, a weekly newsletter spilling gossip, drama and controversy from the world of sport.
It's free, sign up here.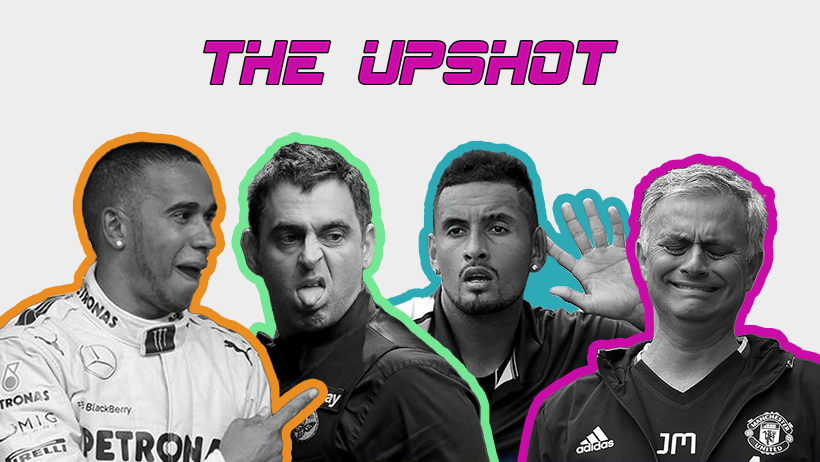 Pogba was left with blood trickling down his face as a result of the boot from his skipper, and judging by his face in some of the below still images, he wasn't best pleased about it, as you'd expect…
Paul Pogba was NOT happy with Harry Maguire after he kicked him in the head 😠

Ronaldo the peacemaker calmed things down 😬 pic.twitter.com/z6p3gB6mZU

— MailOnline Sport (@MailSport) April 16, 2022
In fact, as soon as the incident played out and Pogba came to terms with what had happened, he exploded in a fit of rage, thumping the ground and making no secret of his fury towards the calamitous Maguire.
Maguire fouls Pogba and the French player explodes! 🤯 pic.twitter.com/x1Nm6Gbvt1

— Gloria ⚽️ (@GloriaFootball) April 16, 2022
Pictures courtesy of the Premier League
Considering it was Pogba that was booed off by the Man United supporters, with Maguire having received a warm reception, that may well be the final nail in the coffin of contract negotiations…