Brazilian superstar Neymar appears to have been accidentally slide-tackled by an over-eager fan on approach to the team hotel.
Even though there is significant uncertainty over where Copa America will be hosted, the Brazil squad are expected to be featuring in the tournament, Neymar included.
With Brazil scheduled to compete in five fixtures between now and the end of the month, Brazil manager Tite will have been keen to wrap his talisman Neymar up in cotton wool.
MORE: (Video) Carrasco superbly trolls Hazard over La Liga win during interview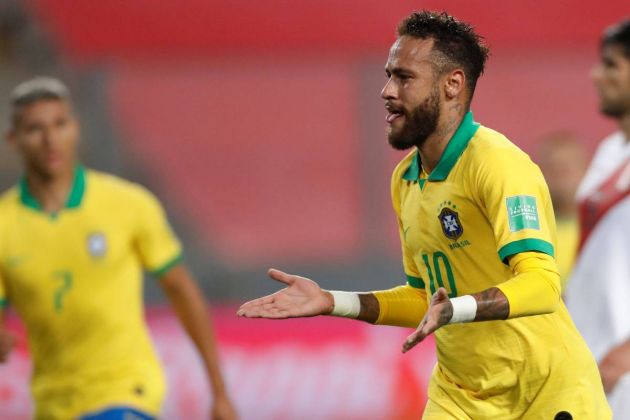 Unfortunately, there's only so much that can be done to protect players, with the security personnel ensuring the safety of one of the best national sides on the planet seemingly non-existent.
A video has emerged on social media of a fan running in Neymar's direction, appearing to slip and fall into Neymar, essentially slide-tackling the Paris Saint-Germain attacker.
Argentina sent a hitman to take care of Neymar 😳 pic.twitter.com/f9H9H5bsHI

— 𝗕𝗿𝗮𝘀𝗶𝗹 𝗙𝗼𝗼𝘁𝗯𝗮𝗹𝗹 🇧🇷 (@BrasilEdition) June 4, 2021
Neymar appeared to be physically okay after the incident, but you imagine he'd be pretty shaken up and angry as to how the person responsible was able to get to him so easily.
The 29-year-old was left without a shoe after being slid into by the fan, but was thankfully able to retrieve it and return it to it's rightful place on his foot.
Click here for more of the latest football news