Avram Glazer has been confronted by Sky News in the US, with the businessman refusing to apologise to angry Manchester United supporters.
Avram Glazer is part of the family-run group which owns Manchester United, drains money out of Manchester United and ultimately led to fan emotions boiling over onto the Manchester United pitch on Sunday afternoon.
While other clubs have began work on repairing the relationship with fans in wake of the European Super League fiasco, Man United's owners have twiddled their thumbs, likely through hope that the supporters will calm down eventually.
MORE: Four Man United players left 'furious' with club for refusing them access to protesting fans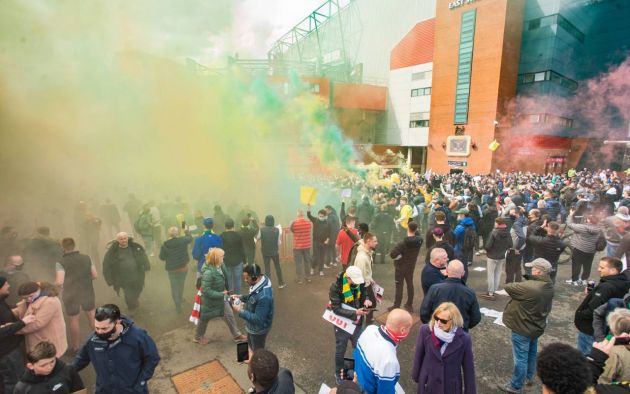 There's little chance of that happening, with these protests having been taking place for over a decade now, and with Avram Glazer appearing to be completely apathetic about it all, it's only going to make the fans angrier.
Sky News attempted to coerce a comment, an apology, anything out of Avram Glazer, but he wasn't having it. He has the look of a man who really just doesn't care what the Man United fans think…
Avram Glazer, part of the family that owns Manchester United, was questioned by Sky News' US correspondent @sallylockwood.

Read more here: https://t.co/sCXYMLcDgz pic.twitter.com/qEgheNjWg0

— Sky News (@SkyNews) May 4, 2021
For more football news, click here.