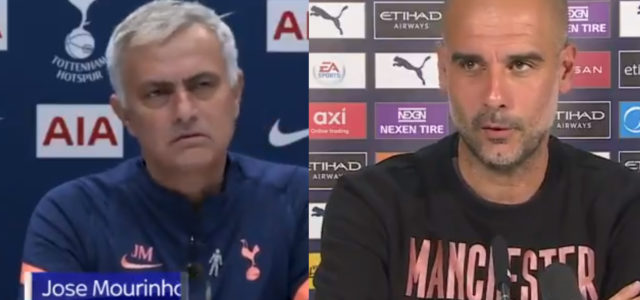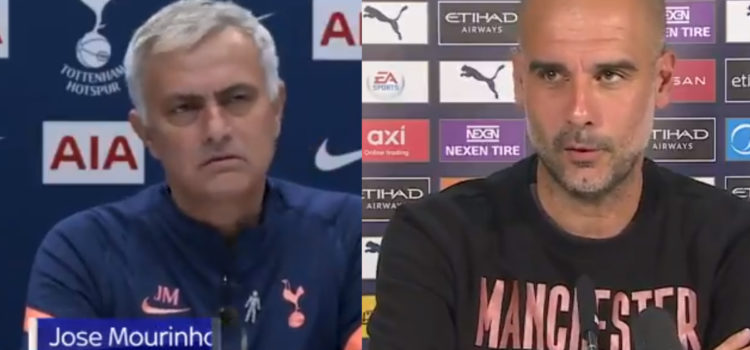 Juventus To Pay $50,000 In Damages After Leaving Ronaldo On The Bench Erling Haaland Wins 2020 Golden Boy Award Manchester City...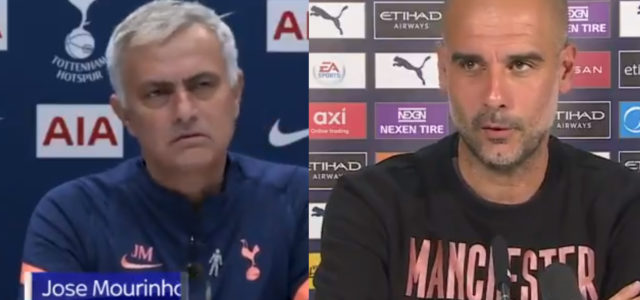 Manchester City are away to Tottenham in the Premier League this evening at 17:30. Pep Guardiola and Jose Mourinho have been playing against each other regularly for years and Jose is known for being able to get into the head of the opposition. Jose has been complaining about the overuse of Tottenham players during the International break and how other teams' players were minded ahead of the return of Premier League football
"Of course we all know Sterling is going to play tomorrow, when Dier left injured in the previous month, he didn't play 2 matches. Raheem's going to play tomorrow. These are the little details that Gareth should explain"

Jose Mourinho isn't happy about the international break pic.twitter.com/64Bxcuri0b

— Football Daily (@footballdaily) November 20, 2020
Jose's dig was clearly aimed at Pep after naming Raheem Stirling as a player that was protected during the break. Pep then replied to these comments asking if Jose thought he was a doctor to comment on such a situation.
? "Mourinho has to call the doctor from England & Man City. Maybe Mourinho is a doctor?" ?

Pep Guardiola responds to Jose Mourinho implying Man City had a part to play in Raheem Sterling pulling out of international duty pic.twitter.com/lsXqMolqHd

— Football Daily (@footballdaily) November 21, 2020
With the mind games well under way, who will win the battle on the pitch?