Tyson Fury took to Twitter yesterday evening to send a message to "hype job, body build, crossfit, big ugly s***house" Anthony Joshua, with the pair expected to meet in the ring later this year.
As reported by Sky Sports, the proposed mega-fight between Fury and Joshua, which would unify the boxing heavyweight division, is expected to take place in Saudi Arabia this summer.
Though, we have been patiently waiting for some time now, and we have still not received official confirmation that a contract has been signed and a date has been set.
MORE: Anthony Joshua suffers significant setback ahead of megafight with Tyson Fury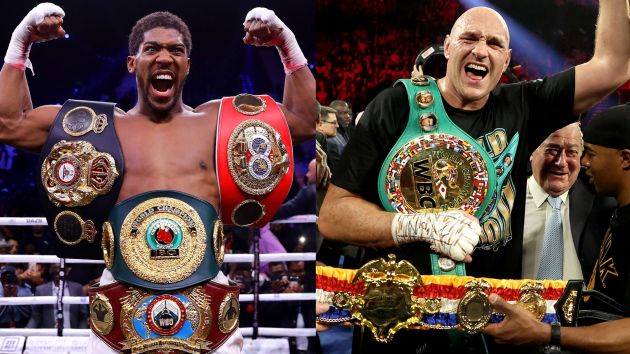 It's unclear what's causing the hold-up between the two camps, but it's certainly not Tyson Fury, who's champing at the bit to get in the ring with rival Joshua.
Fury went on a bit of a call-out tirade on Twitter yesterday evening, and Joshua was never going to get off unscathed.
From "useless dosser" to "hype job, body build, crossfit, big ugly s***house", Fury has not held back in his assessment of Joshua, who will probably be looking forward to land one of his famous right hands onto Fury's gob.
.@anthonyjoshua pic.twitter.com/kt5gIhOeoX

— TYSON FURY (@Tyson_Fury) April 29, 2021