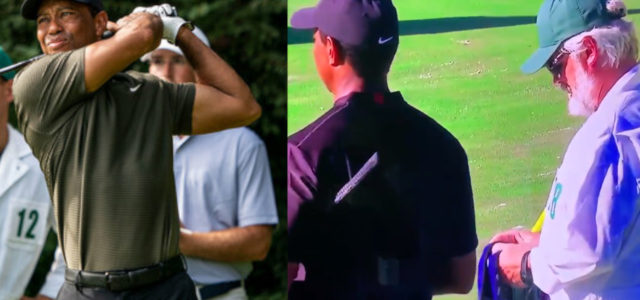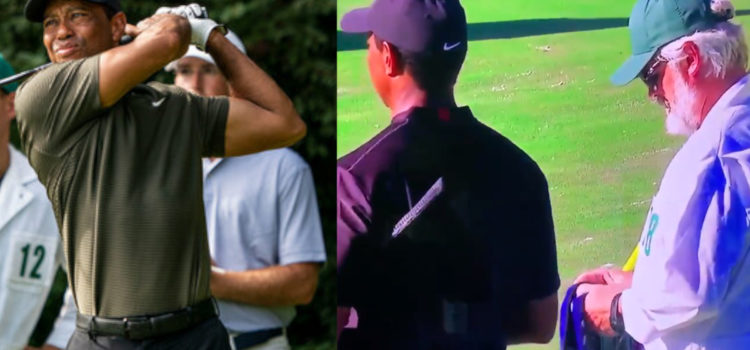 VIDEO: Arturo Vidal Scored An Absolute Screamer For Chile Last Night Man City's Twitter Account Mocks Gary Lineker For Infamous 'Sh*t'...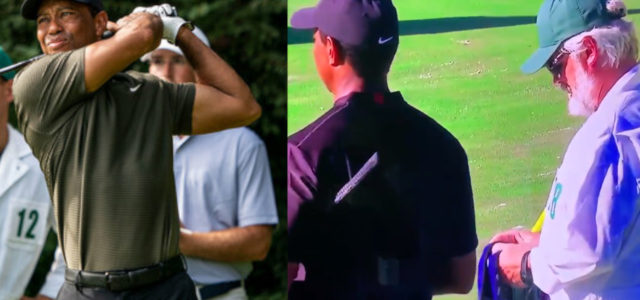 The man that everyone wants to golf with and even caddy for; Tiger Woods is in the limelight this weekend and fans are noticing every little detail of his. From quality bunker shots to clean drives, even another golfers caddy doing work for him.
In a sport where it's every man for himself and winning the championship can come down to something as minor as a dirty ball, fans did not expect Lowry's caddy to help Woods out on the second hole yesterday. They were absolutely loving the sportsmanship and said it perfectly portrayed the 'Gentleman's game' image that they want.
See it here:
When you're Tiger Woods every caddy works for you. pic.twitter.com/j5pkba6PSQ

— MyBookie Sportsbook (@mybookiebet) November 13, 2020
Tiger nearly eagled the 2nd and took that momentum to currently sit 4 shots ahead of Shane Lowry with Tiger on -4. Did this little gesture help Tiger extend his lead on the Irishman?
Who will be wearing the Green Jacket at the end of the weekend? Can Tiger do it again?
?Who's going to win #TheMasters this year? ⛳️

— BenchWarmers (@BeWarmers) November 12, 2020