Marcos Breno knocked out Ary Farias with a deadly overhand right in the co-main event of LFA 111 overnight.
Breno (14-2) and Farias (10-2) took to the ring in a bantamweight bout at the Upper Arena in Rio de Janeiro, Brazil, with the former landing the decisive blow, on his opponent, turning the lights out.
Farias fell virtually flat on his face after being caught on the sweet spot, having strided forward towards Breno in an attempt to strike him with a left hook. It didn't look good at all, with the referee immediately waving it off.
WALK IT OFF!!!!#LFA111 pic.twitter.com/S6Xls1SDZP

— UFC FIGHT PASS (@UFCFightPass) July 17, 2021
MORE: 'I was injured going into the fight' – Conor McGregor claims leg break was no random moment of misfortune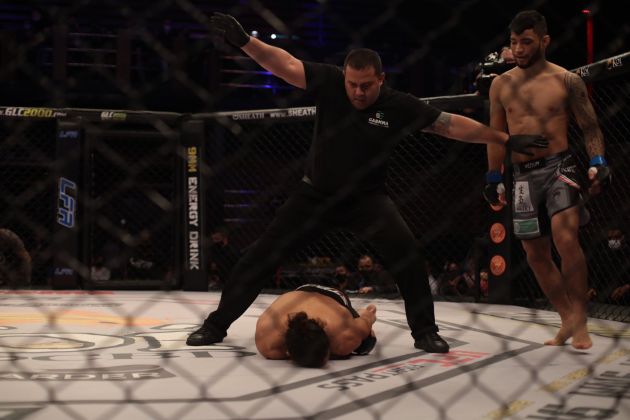 Thankfully, Farias was up and moving soon after suffering the blow and didn't appear to suffer any lasting damage, which is hugely fortunate considering he fell onto his head from standing height.
To escape with only a headache, and a bruised ego, having been viciously knocked out in the manner in which he was, Farias can walk away from the bout taking the positives.
Click here for more of the latest Boxing & MMA news