Billy Joe Saunders was brutally beaten by Saul 'Canelo' Alvarez in Texas, but not before he taunted the Mexican with the famous Tyson Fury tongue.
Saunders, who was making a good account for himself against arguably the greatest pound-for-pound fighter on the planet right now, had to be withdrawn from the fight by his trainer after suffering serious damage to his right eye.
It's a disappointing way for the fight to have been ended from Saunders' perspective, but continuing would have seen him run the risk of suffering career-ending damage.
MORE: Video: The punch that saw Saul 'Canelo' Alvarez stop Billy Joe Saunders in super-middleweight title fight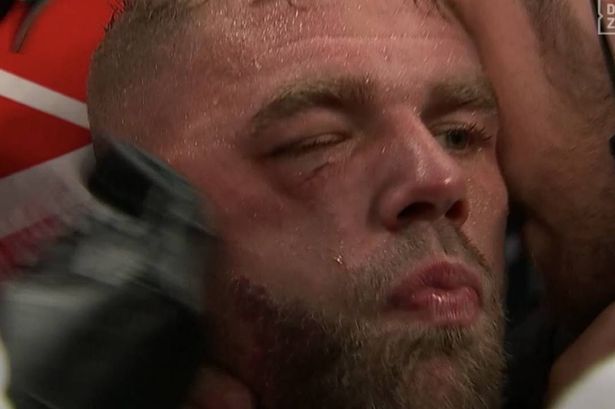 While Saunders will be remembered as the loser on the night, he did give us a moment to remember, one which epitomised just how confident he was in the ring with Canelo before a devastating uppercut landed on his eye.
Saunders taunted Canelo with the Tyson Fury tongue, the one which he fellow gypsy gave to Deontay Wilder during their heavyweight title bout.
Though it's a fun watch, it's safe to say that this didn't age well…
Billy Joe Saunders hit him with the Tyson Fury tongue #CaneloSaunders pic.twitter.com/QLHqWIvmbt

— Barstool Sports (@barstoolsports) May 9, 2021
Pictures courtesy of DAZN