Liverpool defender Virgil Van Dijk dislocated his finger during last night's 1-1 draw with Norway… and had it popped back in on the touchline.
Van Dijk has only recently returned from a lengthy spell out injured, having ruptured his anterior cruciate ligament against Everton in the first-half of last season.
Liverpool fans and Jurgen Klopp alike will be wanting to wrap him up in cotton wool until further notice to ensure that no further damage is done to their star defender.
However, when a player goes away with their national team, the matter is out of your hands, with Van Dijk currently with the Netherlands competing in World Cup qualifying.
As reported by the Daily Mail, he didn't make it through last night's stalemate with Norway unscathed, either, having dislocated his finger.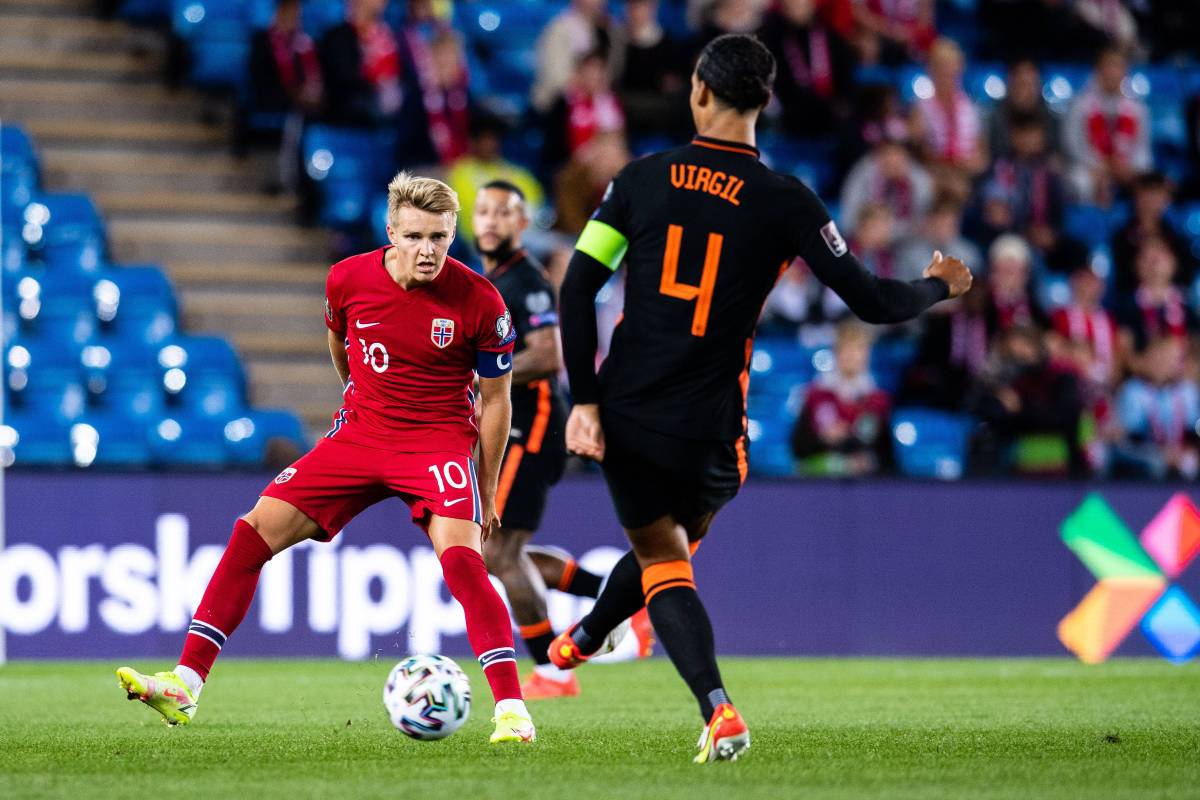 MORE: Virgil Van Dijk not happy with a fan post-match
He did have to have it popped back into place by one of his medical team on the touchline, though, which is a pretty stomach-wrenching thought…
Liverpool star Virgil van Dijk suffers dislocated finger in the middle of Holland's World Cup qualifier against Norway… and has to have it immediately pushed back into place at side of the pitch in gruesome scenes
via https://t.co/tRYG0AuBDk https://t.co/y1wac2uyB0

— Al-haji Ismail (@Alfaenshe) September 2, 2021
Van Dijk is a better man than most. You imagine the majority of footballers would be on a stretcher receiving gas and air if this had happened to them.
Instead, he's ran over to the national team doctor, had his finger popped back into place and had them wrapped up to allow him to continue.
Virgil Van Dijk – hard as nails.