Oleksandr Usyk's promoter has revealed that he would be willing to fight Tyson Fury were Anthony Joshua to stand aside from the pair's rematch.
Usyk defeated AJ at the tail end of September to become the unified heavyweight champion of the world. The only belt that evades him is Tyson Fury's WBC heavyweight title.
While you would like to think a unification bout is on the cards for 2022, Usyk and Joshua need to get their rematch out of the way before that can happen – or do they?
There is, of course, the possibility that Joshua can stand aside and allow Fury and Usyk to fight each other, with the winner being crowned the undisputed heavyweight champion.
It remains to be seen if Joshua would actually be willing to do that, but Usyk would be open to the idea, as his promoter Alexander Krassyuk told Sky Sports:
"I heard that Joshua could consider stepping aside if the money is right as he feels respect to the division and is willing to let the undisputed heavyweight championship happen."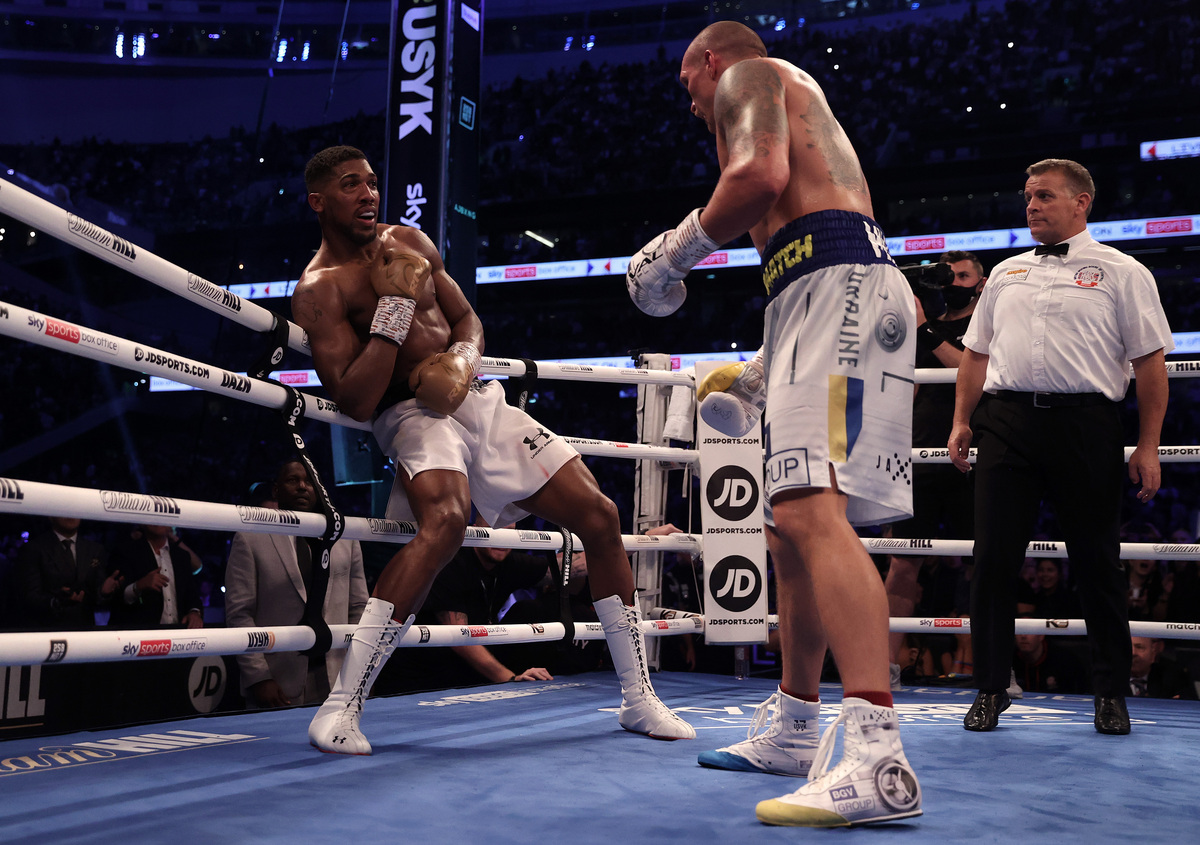 MORE: Bob Arum reveals exciting number of fights Tyson Fury wants in 2022
"Usyk says that he can fight Fury next if the offer is right and if AJ allows to do so."
Usyk has already completed the cruiserweight division and is well on his way to asserting his dominance at heavyweight. He has no reason to fear any fighter on the planet.
Whether Fury's size and awkwardness would be too much for the Ukrainian to contend with is something we'd only find out in the ring, but Usyk is open to the idea of making it happen.
As unlikely as it is that Joshua will pass up the opportunity to win back his belts in the rematch, it wouldn't be surprising to see Usyk vs Fury at a later date – we'd certainly like to!