Sky Sports have provided an update on talks between Oleksandr Usyk and Joe Joyce over a fight for the WBO interim heavyweight title.
It was hardly convincing, but Usyk's victory over Derek Chisora by unanimous decision was an affirmation of his credentials to fight in the heavyweight decision, just as Joyce's Daniel Dubois KO was a statement of intent of his own.
Joyce earned himself widespread adulation for defeating one of the heavyweight division's up-and-comers, but as is reported by Sky Sports, Usyk is not going to bow to 'The Juggernaut' in talks over the possibility of them meeting in the ring:
"Joyce's team made us an offer. The offer was unsuitable, so we made a more viable counter-offer."
"Joyce shouldn't think too much of himself and fall in line with everyone else. I'll be the one making the final decision."
As is mentioned in the report by Sky Sports, Joyce's promoter, Frank Warren, swiftly responded:
"We haven't received any counter offer from you or your team. We made an offer to your manager again last week."
"Joe wants this fight. We want this fight. It sounds like you want this fight. Let's get this made for the fans."
A fight between mandatory WBO challenger Usyk and Joyce for the WBO interim heavyweight title, thus allowing Anthony Joshua to take on Tyson Fury to unify the decision, does, as it often is, seem like a matter of getting the numbers right.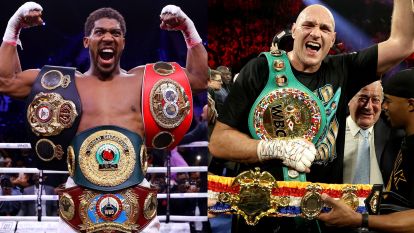 It's one that the fans want to see, with both fighters on the rise, and it's the perfect way for Usyk to bide his time until AJ and Fury have danced their dance.
That is, assuming that Joyce isn't able to upset the odds again…