UFC champion Kamaru Usman has launched an extraordinary rant on his Snapchat, during which he tells his haters to kill themselves.
Usman is arguably the best pound-for-pound fighter in the UFC right now. The Nigerian Nightmare is on a fourteen-fight winning streak in the UFC, which has seen him rise from a relatively unknown fighter to the man to beat in the sport.
Sadly, even if you're a fighter of Usman's calibre, there is always going to be those who intend on bringing you down a peg. The 34-year-old has learnt that the hard way on Snapchat.
Usman, clearly enraged by some of the messages sent in his direction on Snapchat, posted on his story condemning those who criticised him and telling them to kill themselves.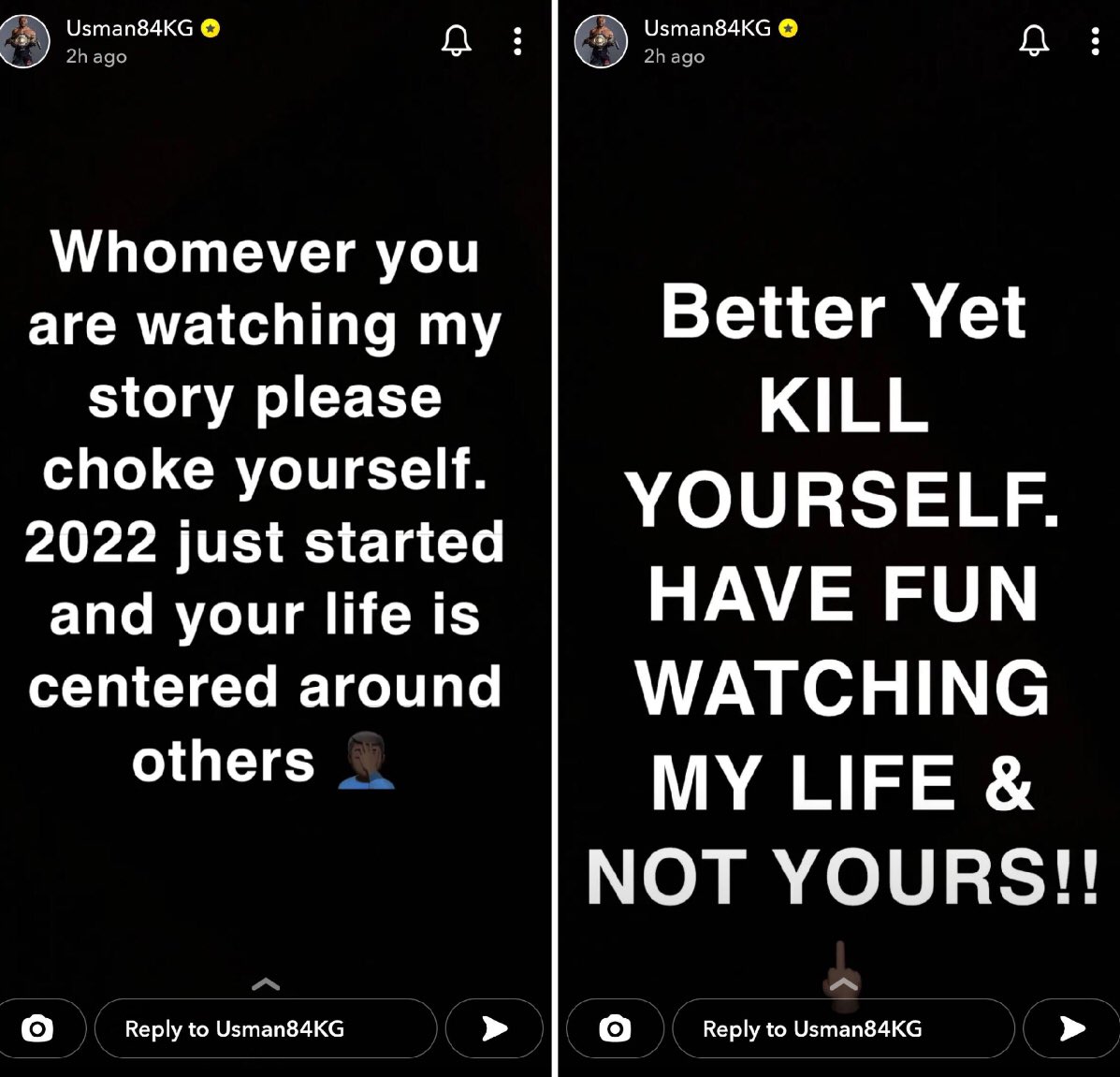 MORE: Paddy Pimblett states intention to fight Conor McGregor in record-breaking UFC PPV bout
Of course, he is writing while angry so we ought to give him some degree of leeway, but Usman really ought to be picking his words more carefully. He cannot be urging people to commit suicide, not with his platform.
Dana White is renowned for overlooking his fighter's out-of-the-octagon wrongdoing, so we wouldn't expect Usman to so much as receive a ticking off over this. That said, if he has any form of PR team, they ought to be having a word…