UFC Lightweight Champion Charles Oliveira has revealed that he sees THREE of his opponents when fighting in the octagon.
Oliveira made it ten consecutive wins in the UFC after submitting Dustin Poirier in round three of their December fight. In doing so, he retained the UFC Lightweight title, which he won via a TKO victory over Michael Chandler earlier in the year.
It's safe to say that Oliveira is one of the hottest properties in the fight game right now. His accomplishments are commendable, especially when you consider how poor his eyesight is.
The Brazilian is very rarely seen without his glasses on when not either training or in a fight. He has now revealed the extent of the weakness of his eyes, having told Brazilian MMA Legends that he actually sees THREE of his opponents when in the octagon:
"I see three. If I'm hitting the middle one, it's all right. I think, 'Keep this same technique.' Three guys for me is perfect. If I'm hitting the middle on it's all right."
Oliveira's ability to strike with such accuracy while having triple-vision in the middle of a fight is truly commendable. It's as though he's fighting after a few tequila shots, which makes you wonder how good he could be with 20/20 vision.
Ultimately, though, his impaired vision puts him at no disadvantage in the octagon, which is bad news for Conor McGregor, who expressed an interest in fighting the champion after his latest win over Poirier.
So what date am I fighting Oliveira?

— Conor McGregor (@TheNotoriousMMA) December 13, 2021
McGregor is coming off the back of two consecutive defeats against Poirier, the second of which was dealt to him by a break in his leg. The Irishman hasn't fought since, but Oliveira suggested a May date for the pair to go toe-to-toe.
"Not only him, but also myself and all the world wants to see that fight. So let's make it happen. I'm waiting for him in May. " (Quotes via Sherdog)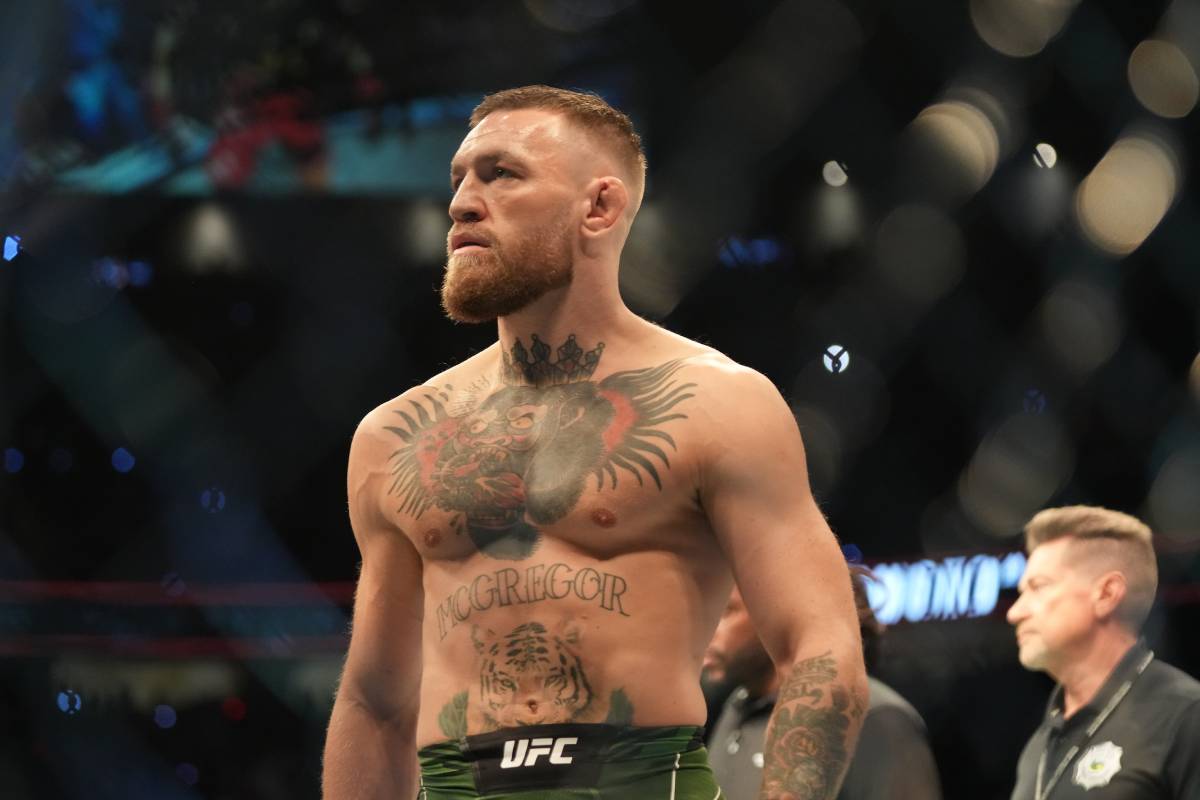 Regardless of recent performances and results, McGregor remains one of the finest fighters in the UFC. A potential bout between him and Oliveira would be mouth-watering from the fans' perspective.
Dana White would likely have some disgruntlement to deal with, were McGregor allowed to skip the queue and immediately return into a world title fight, but the PPV sales could go some way to justifying it.
The only real concern is whether Oliveira would be able to stomach having three of McGregor in his field of vision. In recent years, just one of him has been insufferable enough!