UEFA threatened Denmark with the possibility of a 3-0 defeat if they chose not to restart their clash with Finland after Christian Eriksen collapsed, Peter Schmeichel has revealed.
We need not go into detail over what happened to Eriksen during the Denmark's Euro 2020 opener with Finland. You will have already seen the pictures, read the news and thanked whichever god you believe in that the Inter Milan star pulled through.
There will be an inquest into this, though, not only to discover what caused Eriksen to suffer a cardiac arrest, but also as to why Denmark were forced to play the final 50 minutes of the contest so soon after enduring something so distressing.
READ MORE: Kylian Mbappe continues Olivier Giroud feud by moaning about public comments – all while holding a press conference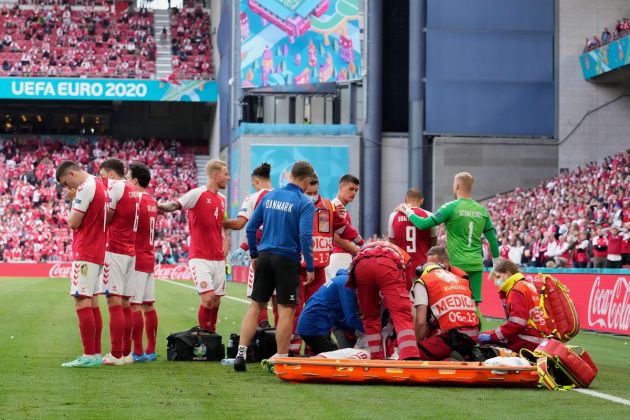 While we're sure UEFA will be keen for everyone to acknowledge the fact that it was the Danish players' decision to finish the game on the night, by the sound of things, they weren't left with much of a choice.
Speaking to GMB, Peter Schmeichel, whose son, Kasper, was in the starting XI, has revealed that UEFA left them with just three options – one of which was the threat of forfeiting the game and losing 3-0.
Was it wrong to restart the game after such a traumatic event?

Former goalkeeper Peter Schmeichel's son Kasper was on the pitch and consoled Christian Eriksen's partner. Peter says the game shouldn't have gone ahead and the players had very little choice. pic.twitter.com/nUDiSDruR3

— Good Morning Britain (@GMB) June 14, 2021
What an absolute disgrace.
Andriy Yarmolenko may well have scored the goal of Euro 2020 – you can watch it here