Boxing legend Mike Tyson has poured cold water on claims that he and Jake Paul are nearing an agreement over staging a £36m fight.
Ever since Tyson made his boxing return against Roy Jones Jr at the tail end of 2020, there has been constant speculation over who he could step into the ring with next.
Considering Jake Paul has been continually offering washed-up fighters a payday in exchange for him giving them a beating, it's no surprise that his name was thrown into the mix.
The Sun reported that Tyson and Paul had actually reached a verbal agreement over a fight for this year, with a £36m fight agreement set to be signed in due course.
There does not appear to be any legitimacy to those claims, however, with Tyson himself having posted on social media revealing that he has no knowledge of the agreement.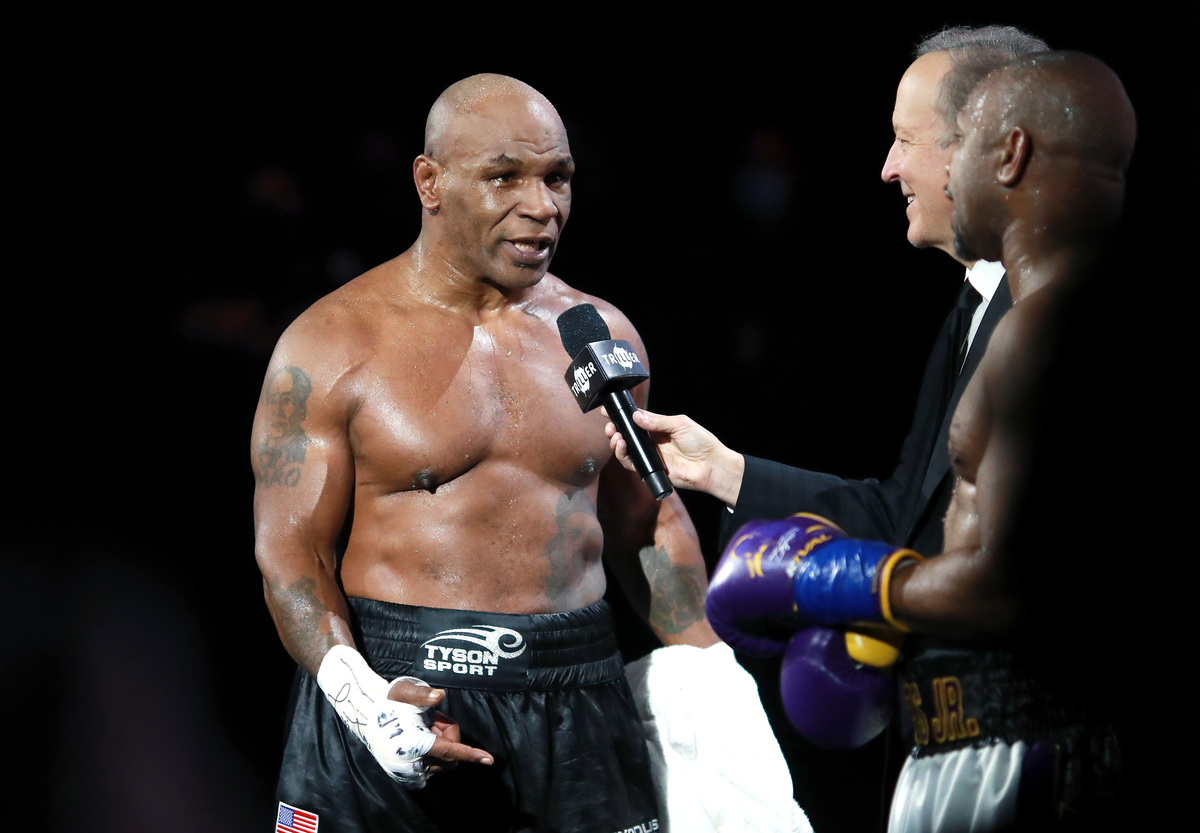 MORE: Official confirmation IMMINENT with Floyd Mayweather set to fight Middle Eastern YouTuber
"This is new to me. I saw Jake in St. Barths and he never mentioned it."
A lesser-known fact is that Tyson and Jake Paul are actually friends, which doesn't completely end the possibility of them fighting, but we'd deem it rather unlikely.
Tyson has also been linked with fighting Jake's brother and fellow social media sensation Logan Paul. Although, nothing has materialised on that front, either.