Mike Tyson has poured cold water on the idea of him fighting YouTuber Jake Paul in an exhibition boxing match.
Recent reports have suggested that Tyson could be heading into the ring to take on Paul, whose most recent victory came by way of knockout against former UFC champion Tyron Woodley.
It would be Tyson's second fight since making his return against Roy Jones Jr at the tail end of 2020, were he to be silly enough into accepting a fight with the 25-year-old YouTuber.
Thankfully, it doesn't appear as though he is. Appearing as a guest on the Full Send Podcast, Tyson revealed, in no uncertain terms, that he is just not interested in partaking in these kinds of activities.
"I'm not even interested in doing this stuff."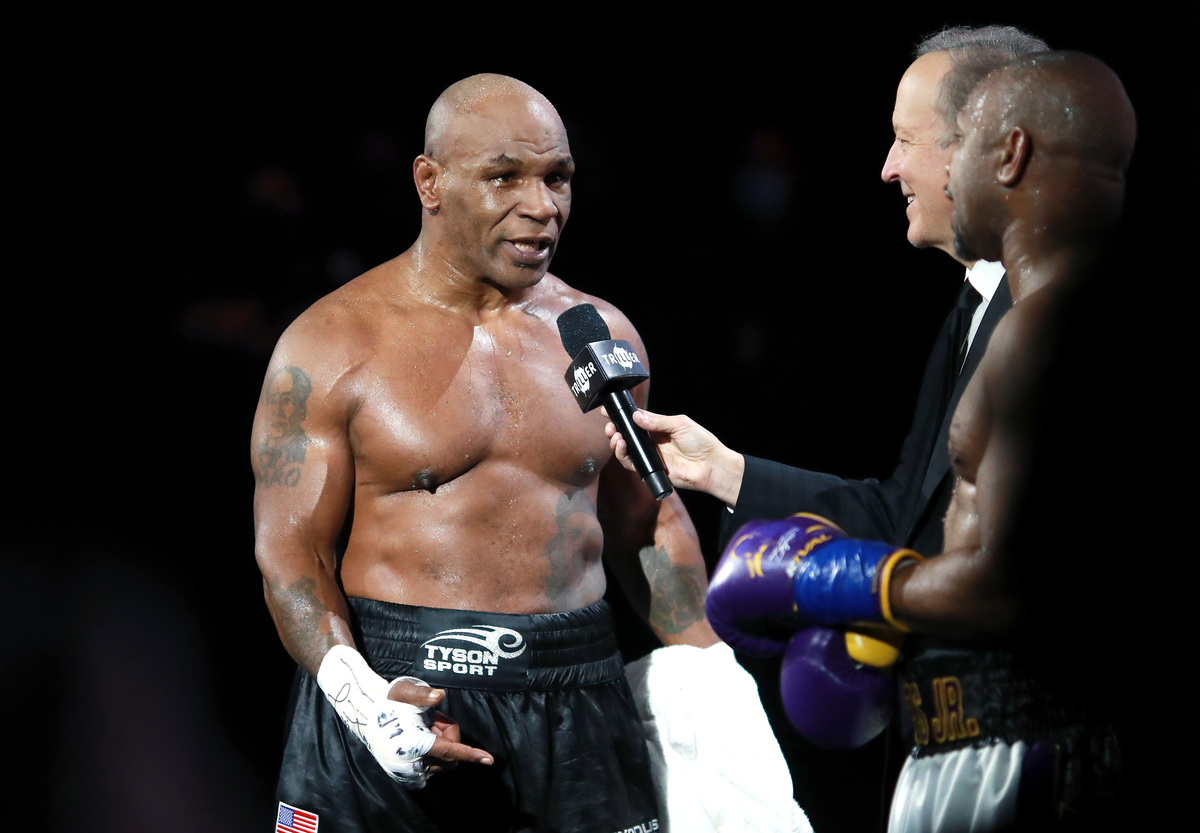 MORE: Mike Tyson in 'advanced talks' over staging fight this year – and his fans won't be happy
"If it was back when it first started, yes, and we were both fighting on the same card and both active, yeah I would do it but it just turned bad. It didn't turn out right."
It's definitely for the best. Either Tyson wins and is criticised for fighting a social media star, while being one of the greatest boxers ever, or he loses as a consequence of Paul's youth.
Granted, he'd earn a bucket load of cash, but Tyson's earned enough money throughout his career and his legacy is worth more than any sum.