Paris Fury, wife of WBC heavyweight champion Tyson, has shared the first public photo of the pair' newly-born daughter.
Tyson Fury already had five children, but you know what he's like, there's no such thing as having TOO much love, especially when it comes to family.
The spawn of that mindset is new baby Athena, who unfortunately had to spend a period of time on a ventilator in intensive care, as reported by The Sun.
The news surrounding Athena was initially concerning, but as is mentioned in the report, she is now off the ventilator and thought to be 'doing well'.
Paris has also now shared the first publicly available snap of her new daughter. Bless.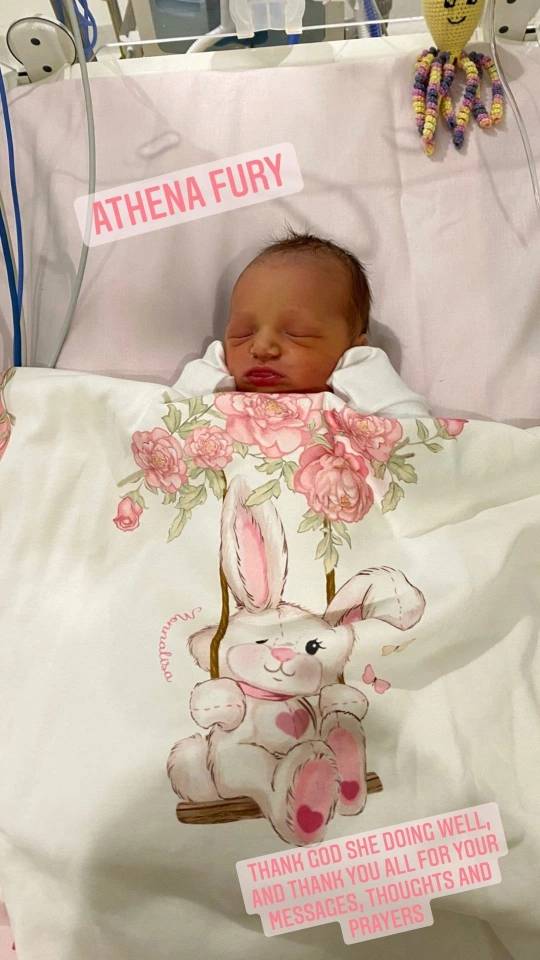 MORE: 'Let's get in the ring and fight' – Tommy Fury hoping Jake Paul will agree to future bout
Tyson will have his work cut out over the next few months with a newborn baby, so fight fans will be hoping that doesn't distract him from his training.
The popular heavyweight is due to take on Deontay Wilder for a third time in October.