Tyson Fury's promoter Frank Warren has revealed that he wouldn't be surprised if The Gypsy King retired from boxing TOMORROW.
Fury reaffirmed his status as the number one heavyweight on the planet with a thrilling knockout victory over Deontay Wilder last weekend.
The presumption was that The Gypsy King would turn his attentions to unifying the division by fighting Oleksandr Usyk at some point in 2022.
However, there is some suggestion that Fury could call time on his boxing career before that, with his own promoter recognising the possibility.
Frank Warren is quoted by talkSPORT saying, "Before the fight, he did an interview and he mapped out five fights."
"I'm just saying, if he chooses to do it, he will do it. He will do what he wants to do and no-one is going to tell him who he is going to fight."
"I tell you that now; he is the man and he will do what is necessary. It wouldn't surprise me if Tyson said tomorrow, 'I've had enough, I don't fancy it.'"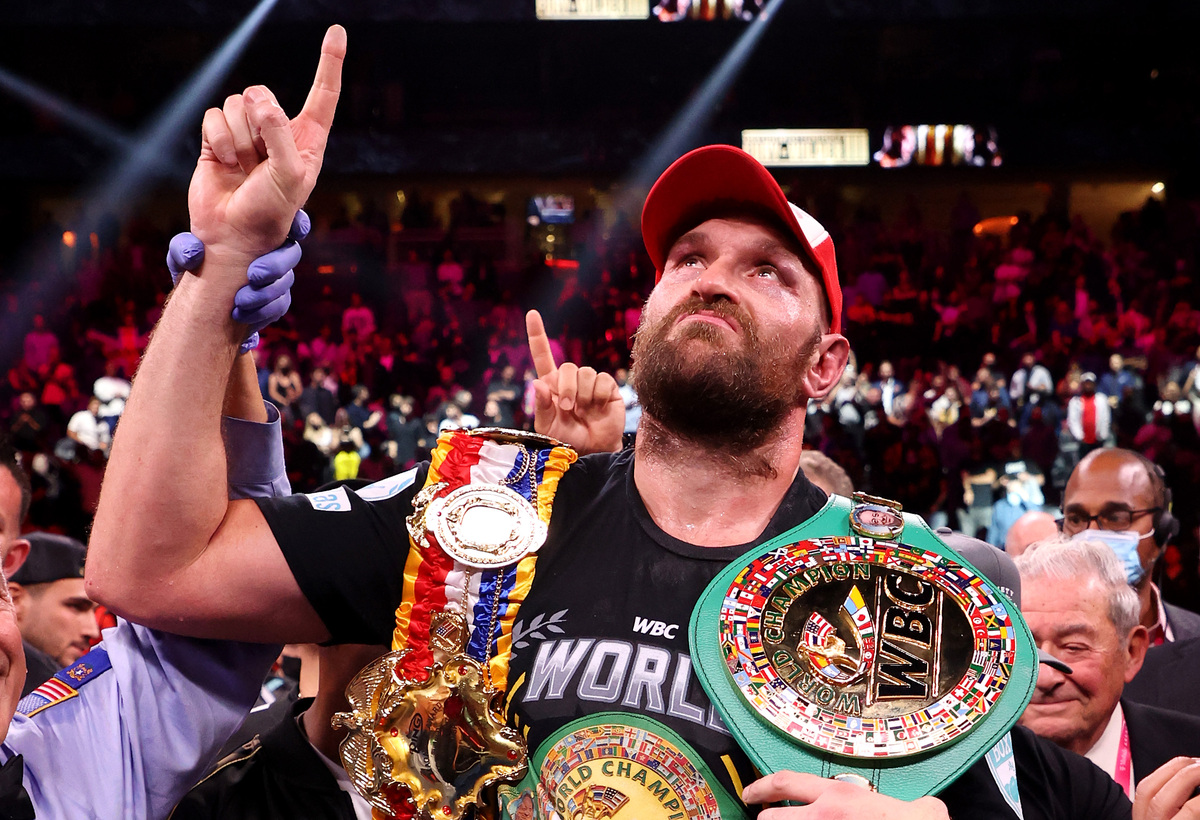 MORE: AJ posts on social for first time since Tyson Fury established himself as no. 1 heavyweight
"If he does, he is wealthy, he has made a lot of money and he has got to do what is right for him."
It would be truly devastating for the sport if Fury were to retire now, but he has achieved everything in life that anyone could ask for and deserves to spend more time with his family.
Fury's wife, Paris, revealed after the Wilder trilogy bout (to iFL TV) that he had spent just two weeks at home in the past six months. You couldn't blame him for considering retirement.
That said, Fury has continually stated that his training keeps him on the straight and narrow and looks after his mental health.
With there still being so much for him to achieve, and Fury still having the capabilities to do it, we would be surprised if he chose now as the time to retire.