Former U.S president Donald Trump is embroiled in an alleged insurance scam which resulted in a payout of $1.3m [£950k], reports Rolling Stone.
It's hardly breaking news that Trump loves a round of golf. Throughout his stint in the White House the businessman was criticised for hitting the course at times of crisis.
The billionaire has a number of courses of his own, one of which is the Trump National Westchester, which has an initiation fee of $200k [£146k], according to Business Insider.
As is outlined in the aforementioned report by Rolling Stone, information has come to light that the Trump Organisation claimed the course was gravely damaged during flooding caused by a thunderstorm back in 2011.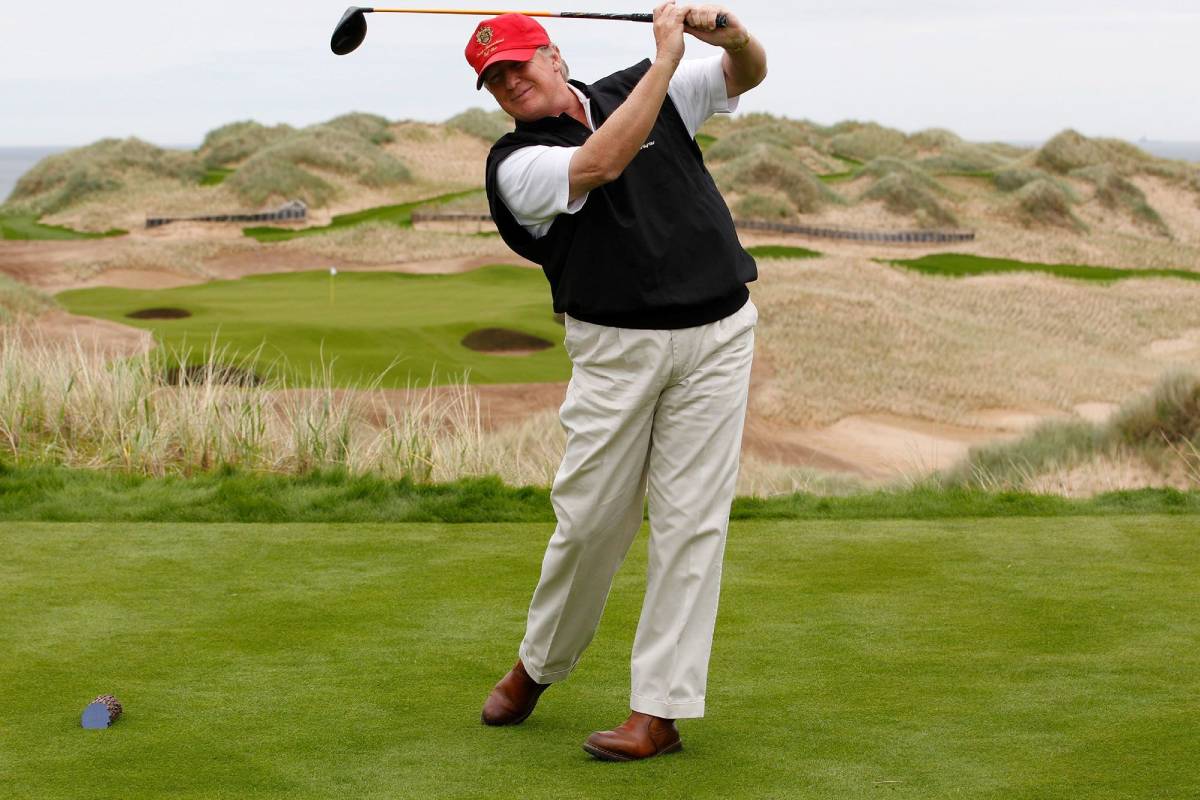 MORE: (Video) Amateur golfer has tee off disrupted by gang of kangaroos in extraordinary encounter
As a result, the insurance company paid out $1.3m to cover the damages that were reported by the Trump Organisation, but the ACTUAL cost to repair the damage done were closer to $150k [$110k], as per the Rolling Stone.
It's the latest in a number of dodgy (criminal) dealings from Trump in the process of gaining and sustaining his wealth. The U.S public ought to be glad that he's no longer in office.
From our perspective, we just hope he keeps his distance from the sport of golf – we don't want him…