The top ten most valuable footballers on the planet have been revealed by Transfermarkt.
We live in an era where transfer fees are reaching heights that would never have previously been thought possible.
While some of that can be attributed to inflation, the introduction of state ownership into the game has also seen clubs' finances fly through the roof.
Spending records have been spoken almost year-on-year since 2010 and that trend is expected to continue as we progress further into the new decade.
To consider who could be some of the most expensive movers over the coming years, Transfermarkt have compiled a list of the top ten most valuable footballers on the planet.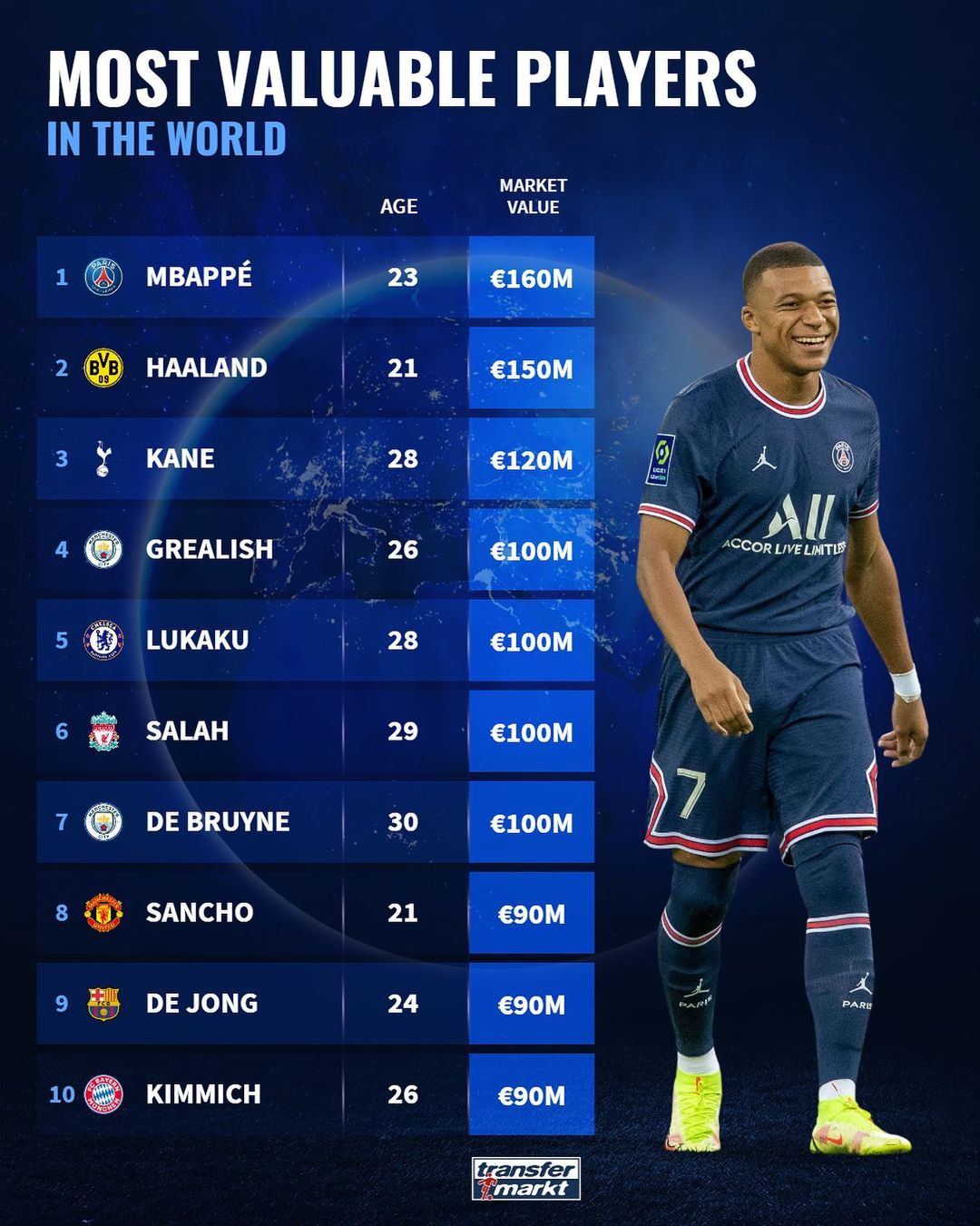 MORE: Bad news for Premier League clubs? Barca chief spotted sending Erling Haaland message to fans
There are some surprising details on the list, but it's difficult to argue with a €100m [£85m] market valuation for a player like Jack Grealish when Man City paid €117m [£100m] to sign him in the summer.
Kylian Mbappe and Erling Haaland were nailed on to top the list, which is ironic considering the former is out of contract in the summer and the later has a reported £67m [€78m] release clause kicking in.
Harry Kane may well have moved for a figure close to €115m [£98m] were there to be a deal agreed with City a few months back, but his valuation will have since plummeted amid a difficult run of form.
The likes of Neymar, Trent Alexander-Arnold and more could all feel aggrieved to not be on the list, but we don't know specifically what metrics Transfermarkt are using to generate the values.
Is there any players you believe ought to have been included in the top ten, or have Transfermarkt got it bang on?