Tiger Woods has released a statement detailing his happiness to be heading home after being involved in a serious car crash at the end of February.
Woods completed one of the most remarkable comebacks in sporting history back in 2019 after winning the Masters, having undergone multiple back surgeries and endured the fallout of personal scandals.
However, when news broke on February 23rd that the golfing legend had been involved in a car crash in Los Angeles, every avid follower of the 45-year-old, as you'd probably expect, feared the worst.
"I'm sick to my stomach."

Justin Thomas reacts to the news of Tiger Woods being injured after a single-car crash. pic.twitter.com/RMXKLfSi9N

— SportsCenter (@SportsCenter) February 23, 2021
As Sky Sports report, Woods has suffered serious injuries to his legs, with the damage done leaving serious question marks over whether he will ever play professional golf again.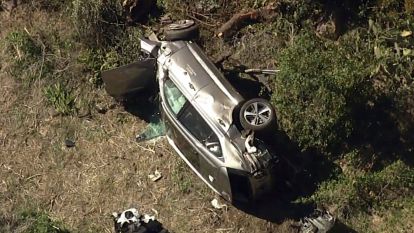 However, that doesn't appear to be on the mind of the 15-time major championship winner, who in a statement reported by Sky Sports thanks the doctors involved in his recovery and reveals his delight to be heading home:
"Happy to report that I am back home and continuing my recovery. I am so grateful for the outpouring of support and encouragement that I have received over the past few weeks."
"Thank you to the incredible surgeons, doctors, nurses and staff at Harbor-UCLA Medical Center and Cedars-Sinai Medical Center. You have all taken such great care of me and I cannot thank you enough."
"I will be recovering at home and working on getting stronger every day."
Considering all that he has gone through over the last decade or so, all that you can really hope for is that Woods stays on the healthy path and makes a pain-free recovery.
In the grand scheme of things, a return to golf is not anything like a priority.