Manchester United released a statement yesterday afternoon that they are still considering their position with Mason Greenwood and his possible return to the club.
The parody account Jay from the popular ITV show The Inbetweeners has slammed the club for their decision to even consider bringing back the 21 year old footballer.
The twitter account for Jay from The Inbetweeners tweeted;
'Easy decision really United' with the video below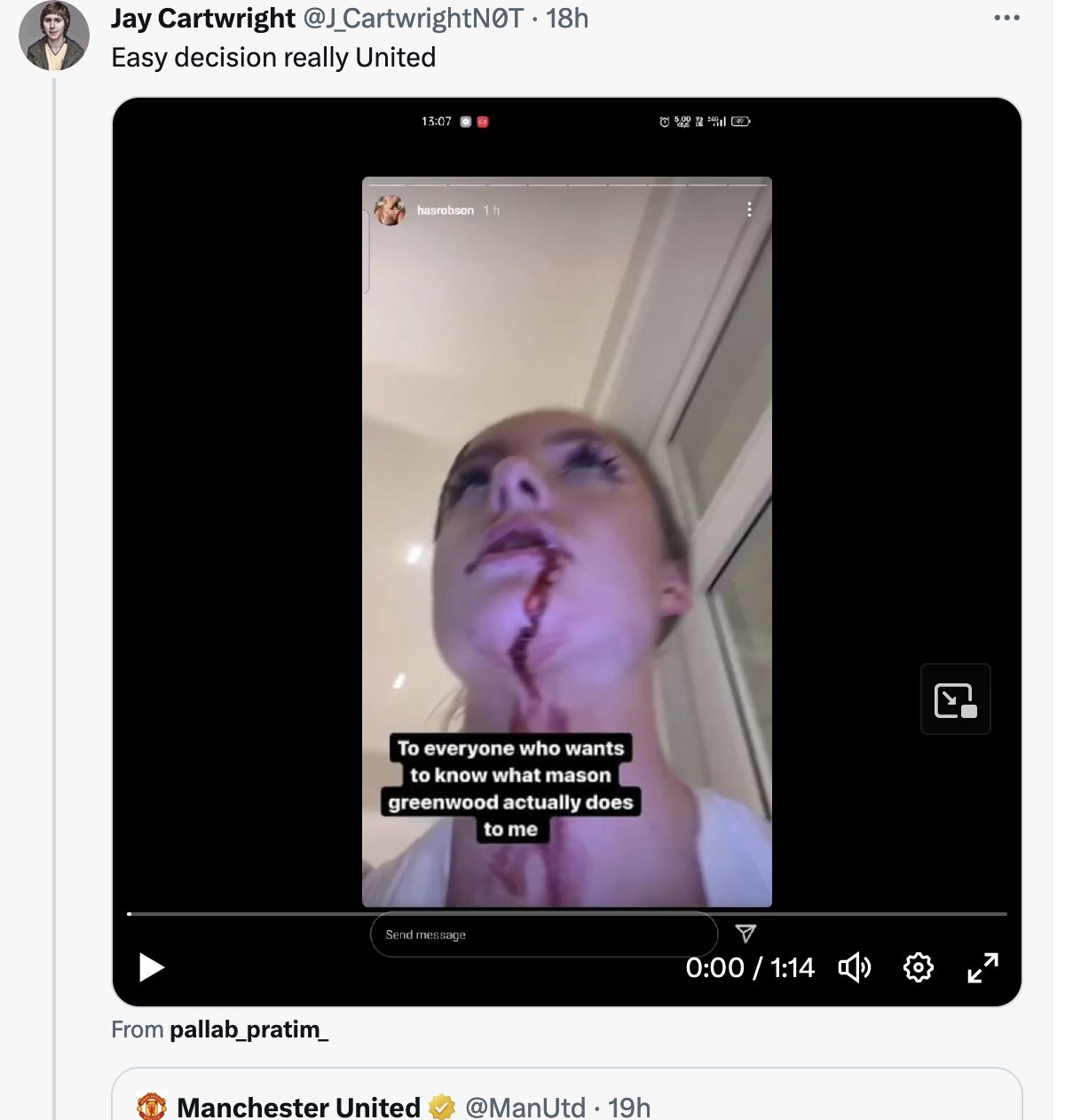 If this is true and there ain't any twist in the story

Mason #Greenwood
Maybe its time you should learn how to respect woman,
I hope you are not late thoo pic.twitter.com/WWOkpbuDbP

— pallab_pratim_ (@2d_strikers) January 30, 2022
And yet the whole time they stayed together and ended up having a baby together, she dropped the case, but no there is no way he should be allowed back

— Craig Guyver (@CraigGuyver) August 16, 2023
@adidas should end it's contract if @ManUtd allows Greenwood back into the team. The same goes for all there other Sponsors!

— Jim (@welshmantweets) August 16, 2023
It will be very interesting to see what decision the Red Devils make, the whole of the football world is watching this story and the club are in tough position. They can hardly bring him back after some of the videos and images were released? Everyone is entitled to a second chance but this goes beyond that..?
Interesting times at the club and a nightmare for everyone involved.