Tommy Fury's previously opponent Anthony Taylor has criticised John Fury for pulling him out of the fight with Jake Paul.
Fury defeated Taylor via a unanimous decision on the scorecards as the pair fought on the undercard of Jake Paul vs Tyron Woodley.
With Taylor being Paul's sparring partner and friend, you imagine his feedback was influential in convincing the YouTuber to take the fight with Fury.
Ultimately, it was all for nothing, with Fury having pulled out with just 12 days until he was due to fight Paul, citing a broken rib and bacterial infection.
Paul has hit back at the former Love Island finalist on his social media channels, with Taylor too now taking aim at Tommy and his father John.
Taylor told Betway: "It was big John Fury's decision to pull Tommy out – Big John's the head trainer and he decides whether Tommy fights or not. I can't believe it. Big John should have told Tommy to suck it up."
"You've got someone like Deontay Wilder, who three weeks before his fight had his daughter going through surgery; there are people fighting all the time with broken hands before a fight, we don't see or hear them here complaining like Tommy is."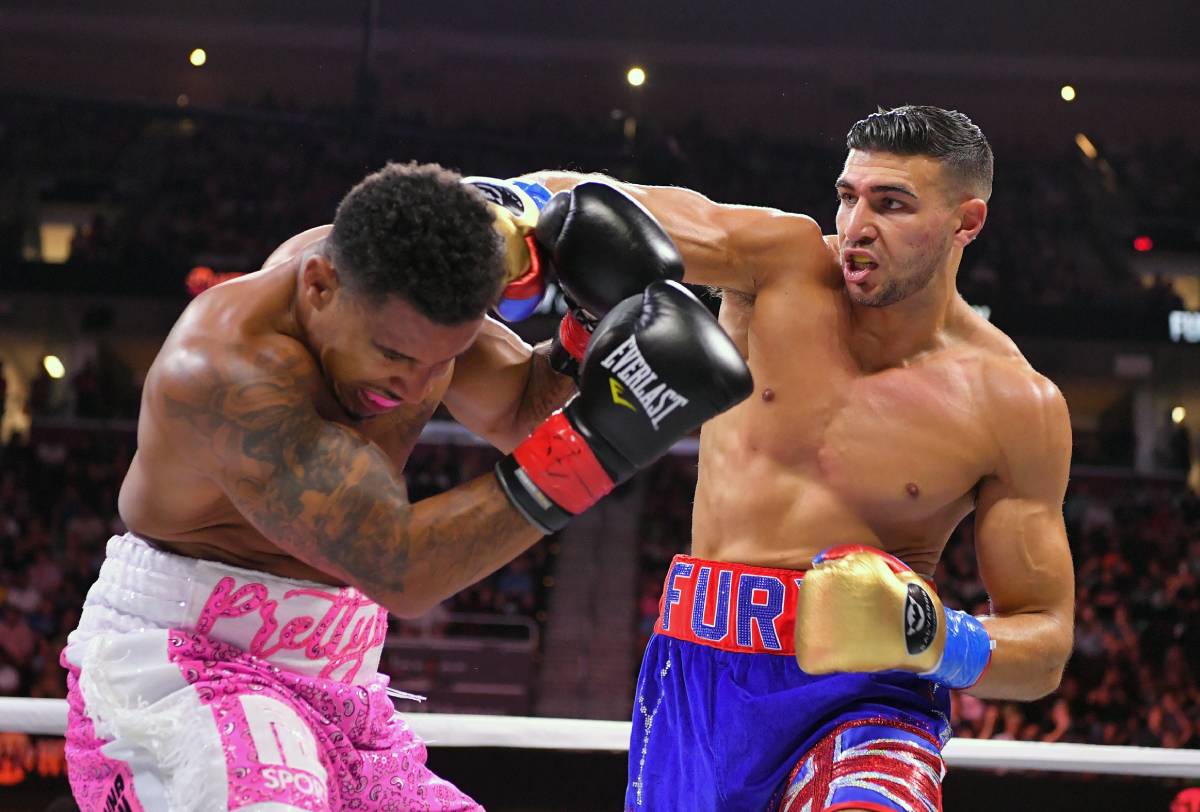 MORE: (Photos) Tommy Fury shares scans of "clean break" in his rib that saw him pull out of Jake Paul fight
"If Mickey Theo, the guy Big John Fury has had some beef with had a son, he definitely would have made his son take this fight. I don't know why Big John is not allowing Tommy to take it."
"I don't care who you are, anybody in the world with a broken rib and a flu is going to fight Jake Paul for a million dollars. That's what Tommy was getting, a million dollars. Tommy Fury in his last fight against me made $15,000 dollars and now you're telling me that you don't want to fight and make a million because you got a broken rib and a flu – it can't be true?"
It's easy to say from the outside that Fury should have fought with what he described as a "clean break" in his rib, but you wonder what Team Paul would have done differently, were the shoe on the other foot.
Fury's reputation and professional boxing career were on the line heading into this fight. If the broken rib was going to seriously hinder him in the bout, it was the right decision to pull out.