Supercross fan Danae Mari has appeared on the No Jumper podcast to provide insight into the fallout from THAT boob-flashing incident that went viral online.
Mari was caught on camera flashing her boobs to spectators, enraging certain individuals within the crowd who took issue with her baring all in the apparent presence of children.
She was booed, swilled with beer and subsequently cancelled online – but it might not all be bad news for Mari.
During an appearance on the No Jumper podcast, she revealed that, while she has been dumped by her long-term boyfriend, she could look to cash in on her newfound fame by starting an OnlyFans account.
---
"He's [her boyfriend] embarrassed I guess… It was when his family reached out and were like, 'I'm very disappointed', and it was to the point where co-workers [were mentioning it] and things like that, I think it was just too much."
"After this, I have the uncensored video, so now that I'm on the streets I might as well make some money out of it."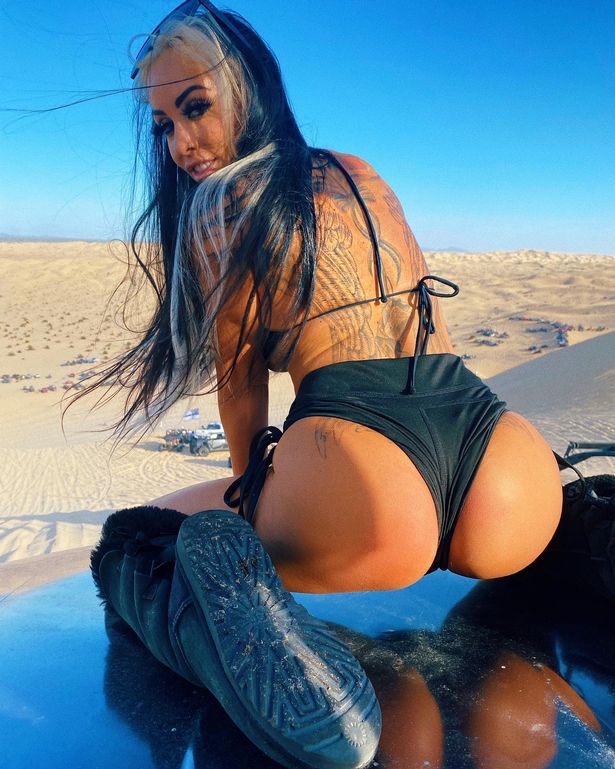 "It's maybe something to look forward to as far as being able to take care of myself. I should run with the opportunity I guess."
"I'm going to be more independent, I don't have a choice. I feel like this opportunity for me, all of it is happening for a reason, so you know, run with it."
Transcribed by the Daily Star
---
Mari made a mistake while heavily intoxicated with alcohol. We can't help but feel a little bad for her that her world has come crumbling down as a result of what was merely an error of judgement.
That said, if she does decide to make an OnlyFans, she'll become yet another example of a woman earning their financial freedom with no strings attached to any organisations or judgemental boyfriends.
This is perhaps not the path that she would have asked for, and definitely not the one she would have predicted, but it all could prove to be a blessing in disguise.