Super agent Mino Raiola earns an astonishing average of £796,345 for every deal he brokers, according to OLBG.
Raiola is best known for overseeing transfers for footballers such as Zlatan Ibrahimovic, Paul Pogba and more recently Erling Haaland.
He's one of the most familiar faces in the agency community and has inadvertently gained celebrity status as a result.
You won't be surprised to hear that his work as an agent for some of the world's biggest stars has proven to be quite profitable, too.
According to a study by OLBG, Raiola earns an average of £796,345 per deal. He currently has 80 clients, as per Transfermarkt. You do the maths.
MORE: (Photos) Romelu Lukaku in the shape of his life as he ramps up Inter title defence preparations in Miami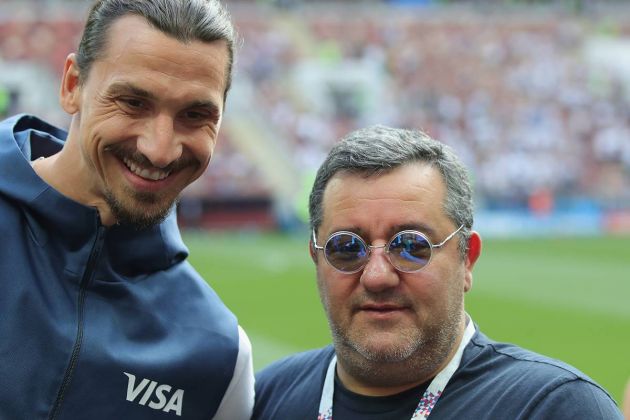 Some will see him as a shrewd businessman, others a leech who drains money out of football clubs, and players, for his own personal gain.
Ultimately, that's the name of the game. There's huge amounts of money to be made in football agency. 
He's just been the one to make the most of it – and he deserves a certain amount of credit for that, even if you resent his practises.
Click here for more of the latest football news