Former Nottingham Forest and England defender Stuart Pearce has had his say on Declan Rice's words regarding his dream of a move to a bigger club in the future.
The young midfielder and West Ham captain came out in a press conference yesterday, saying:  "I see my friends who play in the Champions League, winning the big trophies. You only get one career and at the end of your career you want to look at what you've won.", which has got football fans talking about where he may move to in the summer.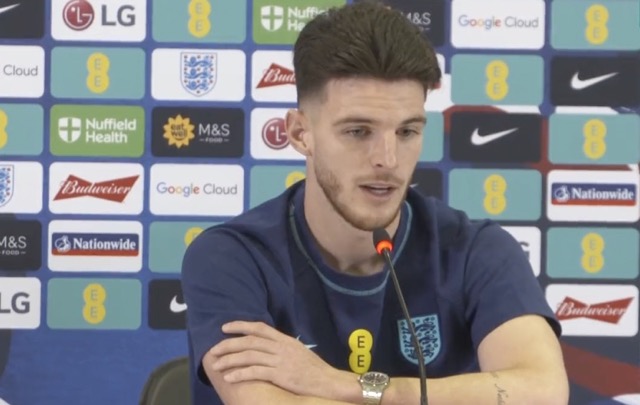 This morning on Talksport, Pearce said he believes that Rice isn't indebted to the Hammers.
"He doesn't owe West Ham anything. He's been brilliant, driven them to Europe twice. I don't think he'll be moving before next summer and if England do well this World Cup, he's putting himself in the shop window.
"Of course it is nice for teams like West Ham to attract attention from other big sides for their players, but what player wouldn't turn around and say "I want to play in the Champions League?"
With rumours already linking Rice with a host of top European clubs, it'll be very interesting to see which club's shirt he will be holding up in the summer.