A steward in an FA Cup clash between Weymouth and Yeovil Town stood in the absolute wrong place during the penalty shootout.
When a penalty shootout is won with a scoreline of just 2-1, you're right to assume that neither set of players had their shooting boots on.
A steward in Weymouth learnt that the hard way after leaving the safety of the behind-the-goal area to venture beyond the far post, right in the firing line.
While players don't often blaze the ball wide from penalty kicks, you can probably see where we're going with this…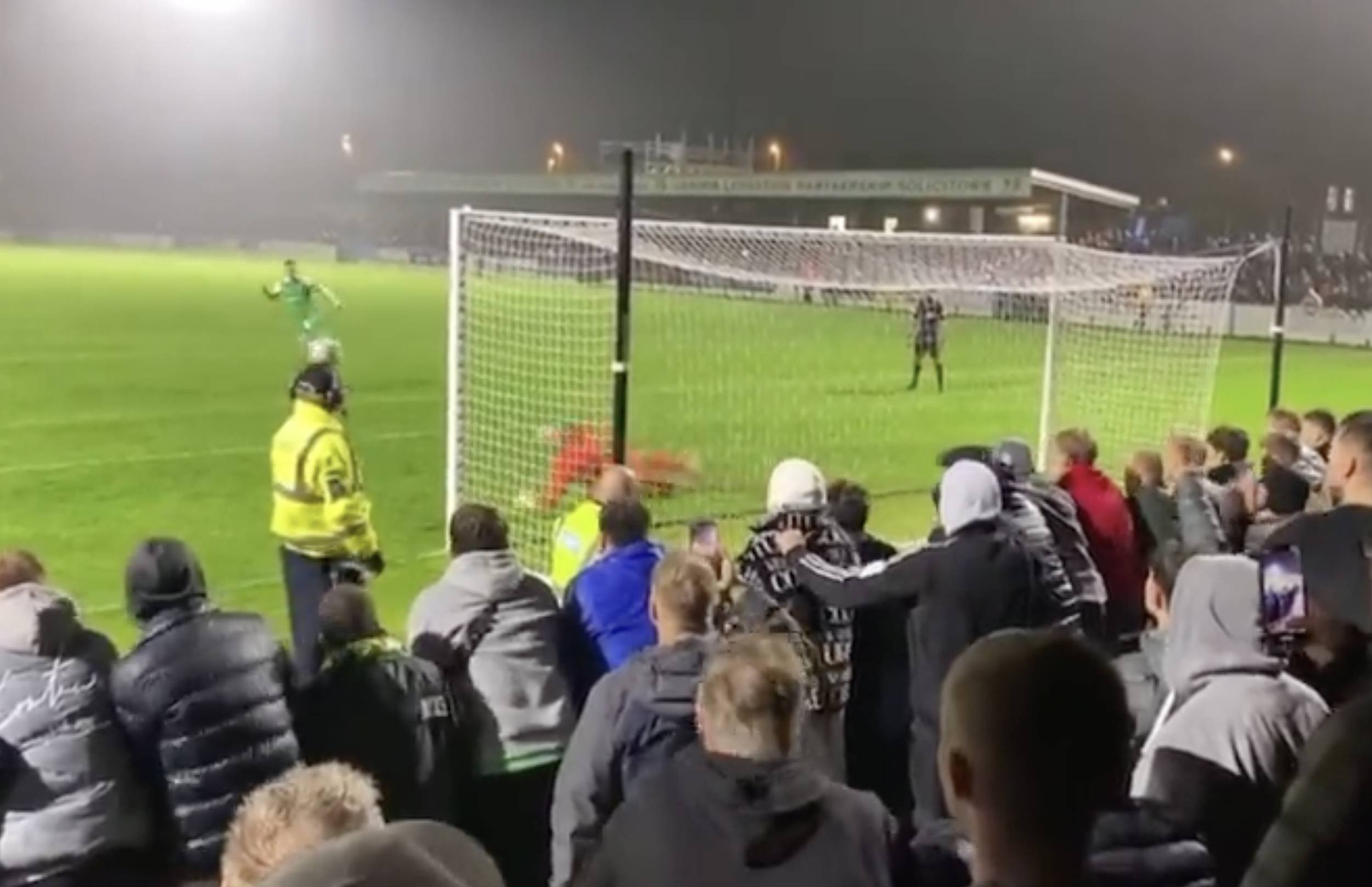 MORE: WATCH: Antonio Rudiger's terrifying reaction to winning Chelsea penalty vs Malmo
The poor unsuspecting steward had the ball struck at his head as though the man shooting from 12-yards was aiming to knock his hat off.
What was an absolutely woeful penalty has been swept under the carpet by the steward taking the ball direct impact – and then celebrating afterwards!
He took it like a champ, but that's GOT to hurt. That'll teach him from moving out from behind the net in future…
🚨⚽️ | NEW: A penalty in the Weymouth vs Yeovil Town match last night pic.twitter.com/lzr4kkWhw3

— Football For All (@FootballlForAll) October 20, 2021