Ole Gunnar Solskjaer has used a boxing analogy to attempt to explain Manchester United's 5-0 defeat to Liverpool.
Solskjaer has found himself on the verge of being sacked by Man United after his side were battered by their biggest rivals in front of a home crowd.
It was the latest in a string of disappointing results from the Red Devils, who were expected to be strong competitors for the Premier League title this campaign.
Man United fans will have been left wondering what on earth went wrong at Old Trafford last Sunday, with their manager now attempting to provide a little insight.
Solskjaer, speaking to the press ahead of Man United's clash with Tottenham this weekend, compared their demolition at the hands of Liverpool to being punch-drunk in boxing.
OGS: "It felt like we were a boxer being punch drunk. We got knocked down in 1st. We had a chance, we conceded, we wanted to sort it out but we went open. See Tyson Fury when he gets knocked down. It's remarkable how calm he is. He counts to 6,7,8, gets up. We got up too early."

— Andy Mitten (@AndyMitten) October 29, 2021
MORE: 'Not acceptable' – Rooney blasts Man Utd players' work-rate in defence of under-pressure Solskjaer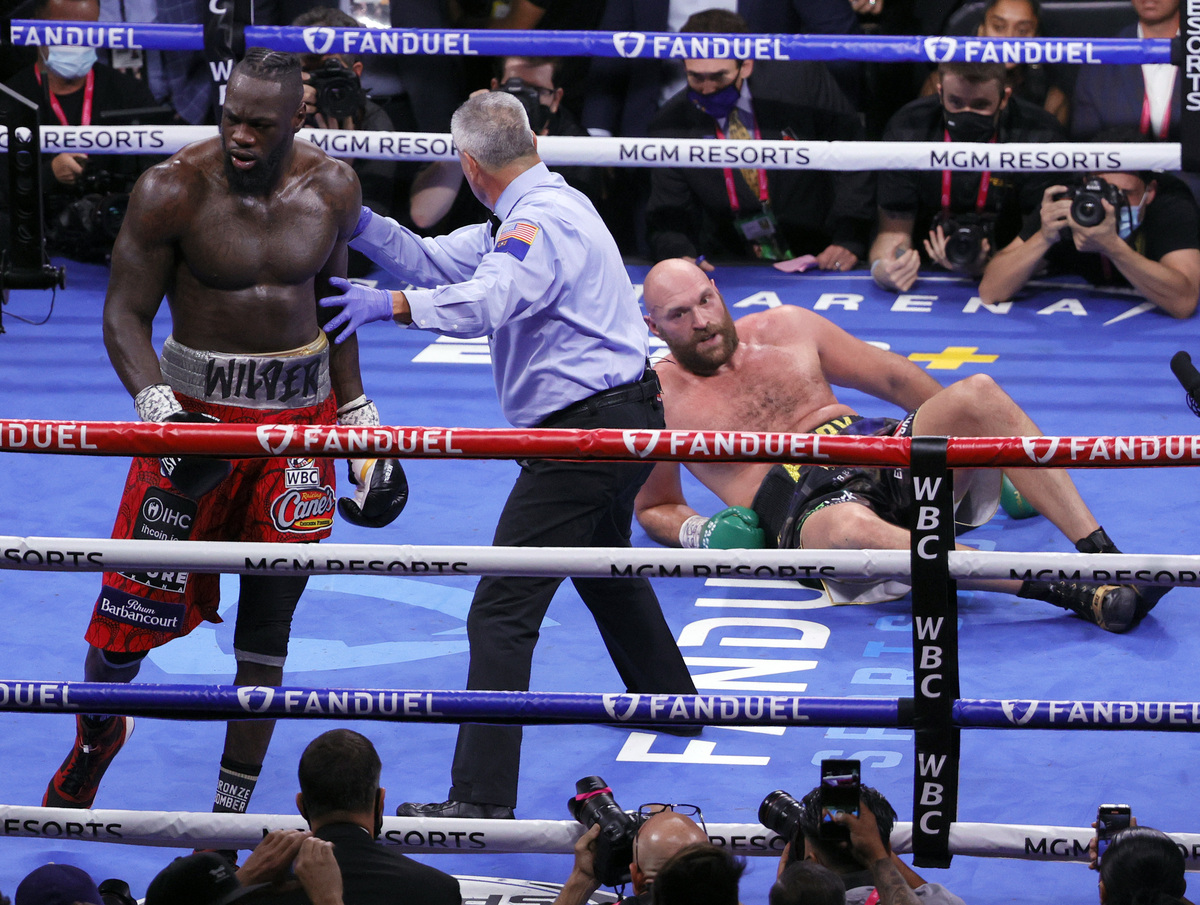 The trouble is, in Tyson Fury we're talking about a fighter with a bulletproof mentality who is one of the best in the business at composing himself in high-pressure situations.
You have to question whether Man United have a single player in the defensive third who is capable of doing that – even more so in the absence of Raphael Varane.
It's one thing identifying the issue, but solving it is a different matter entirely.