Carl Edwards, a 59-year-old sex toy salesman, is set to bank £12.5K if Atletico Madrid win La Liga this weekend, according to the Daily Mail.
Atletico, having come from behind to defeat Osasuna last time out, can secure the title with a victory over Real Valladolid on Saturday evening.
Diego Simeone's men have stumbled frequently since the turn of the year, but Real Madrid and Barcelona have too, allowing them to retain the top spot.
One man who will be incredibly thankful for that is Carl Edwards, a man who sells sex toys for a living and looks set to win £12.5K this weekend, as is reported by the Daily Mail.
MORE: (Video) Man City boss Pep Guardiola puffs on a cigar and belts out 'Don't Look Back in Anger' by Oasis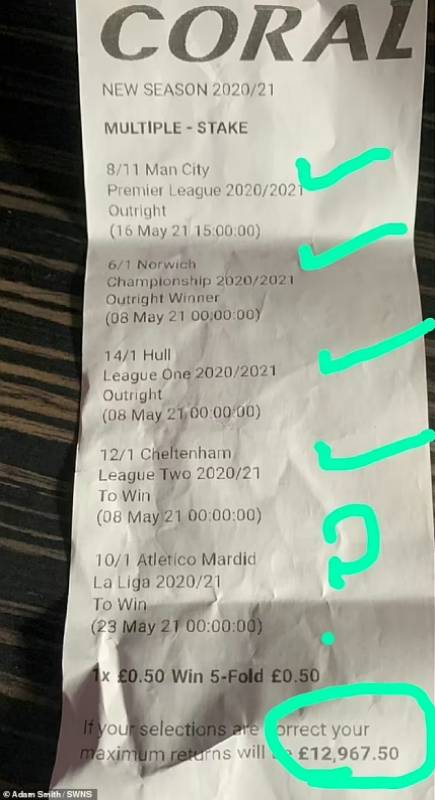 Edwards found a bet slip from a 50p punt that he placed last summer, only to discover that, with every other leg of his bet coming in, his hopes of winning £12.5K rested on Atletico.
The Daily Mail quote the 59-year-old saying:
"I've never won a bet like this in my life and to think I could make £12,500 from 50p is amazing."
"Especially after the year I've had after lockdown, I do all the markets in the Midlands and they have been closed so we have not been able to work for nearly a year."
"However the sex toy side of the business has exploded during lockdown because everyone has been stuck inside."
We can only imagine the level of sex toy innovation that he could achieve with that sort of bankroll behind him.
Come on Atletico!
Click here for more of the latest football news