Manchester City legend Sergio Aguero has reportedly been warned that he may have to retire from professional football.
Aguero left the Etihad having established himself as one of the finest centre-forwards in Premier League history. He joined Barcelona on a free transfer in the summer in hope of launching the next successful chapter of his career.
Unfortunately for the Argentine, he suffered a serious tendon injury early into his time at the Nou Camp which kept him out of action until recently.
Aguero did eventually make his first start on Barcelona's home turf at the tail end of October but was withdrawn in the first-half after having trouble breathing.
He has subsequently undergone tests to determine the issue, and according to Catalunya Radio, it's not good news.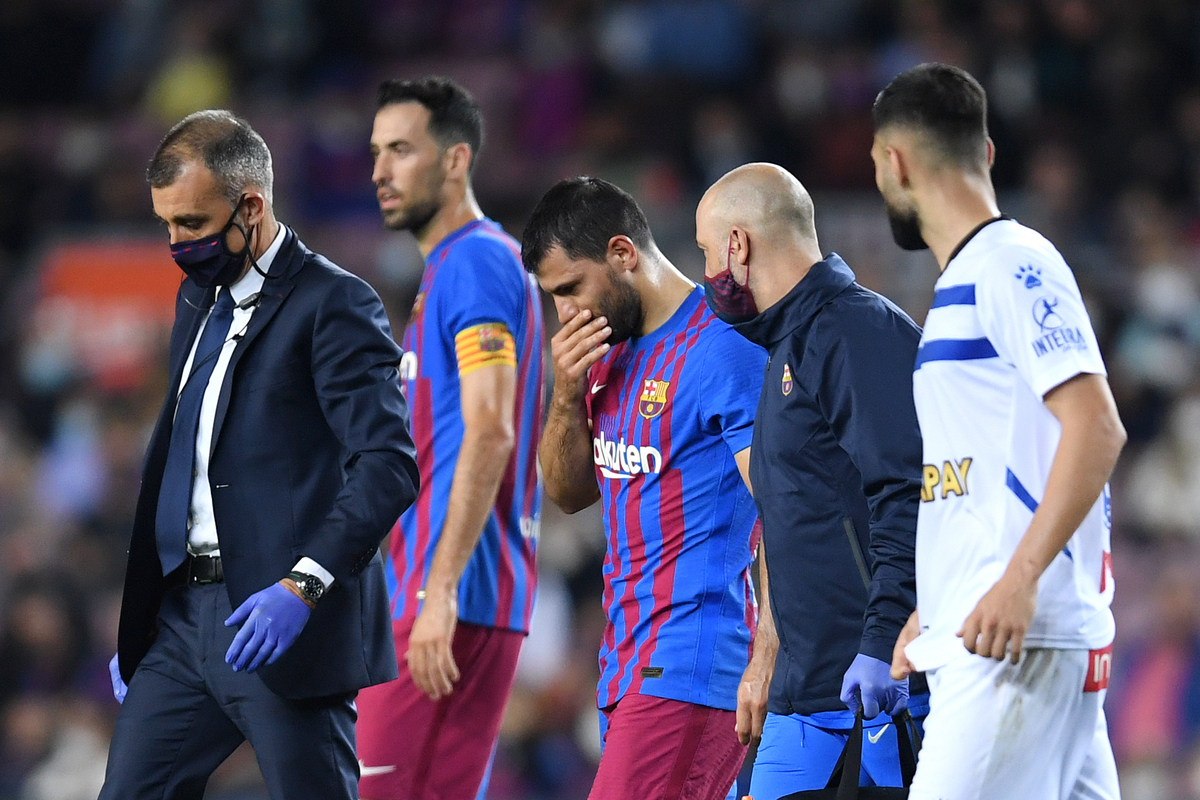 MORE: "Mentally tired" England skipper Harry Kane speaks honestly about his struggles this season
The outlet claims that Aguero has been diagnosed with arrhythmia heart problems and may have to retire from professional football.
The medical professionals assessing Aguero are understood to be advising him that it is not safe to continue playing with his heart defect.
That would be a truly devastating way to end what has been a glittering career, but Aguero's health is paramount.
Get well soon, Sergio!