Barcelona striker Sergio Aguero has clarified matters after rumours circulated that he could be forced into retirement from football.
Aguero, who is ranked among the finest strikers in Premier League history, was diagnosed with a heart condition after having difficulty breathing during Barcelona's clash with Alaves last month.
Naturally, the football world grew concerned over his wellbeing, with good reason. With Christian Eriksen's cardiac arrest still fresh in the memory, it was a harrowing reminder that footballers are not immune to this kind of defect.
Spanish reports on Friday morning, as we reported earlier in the day, suggested that concerns over Aguero's health, relating to his arrhythmia heart problems, could force him into retirement.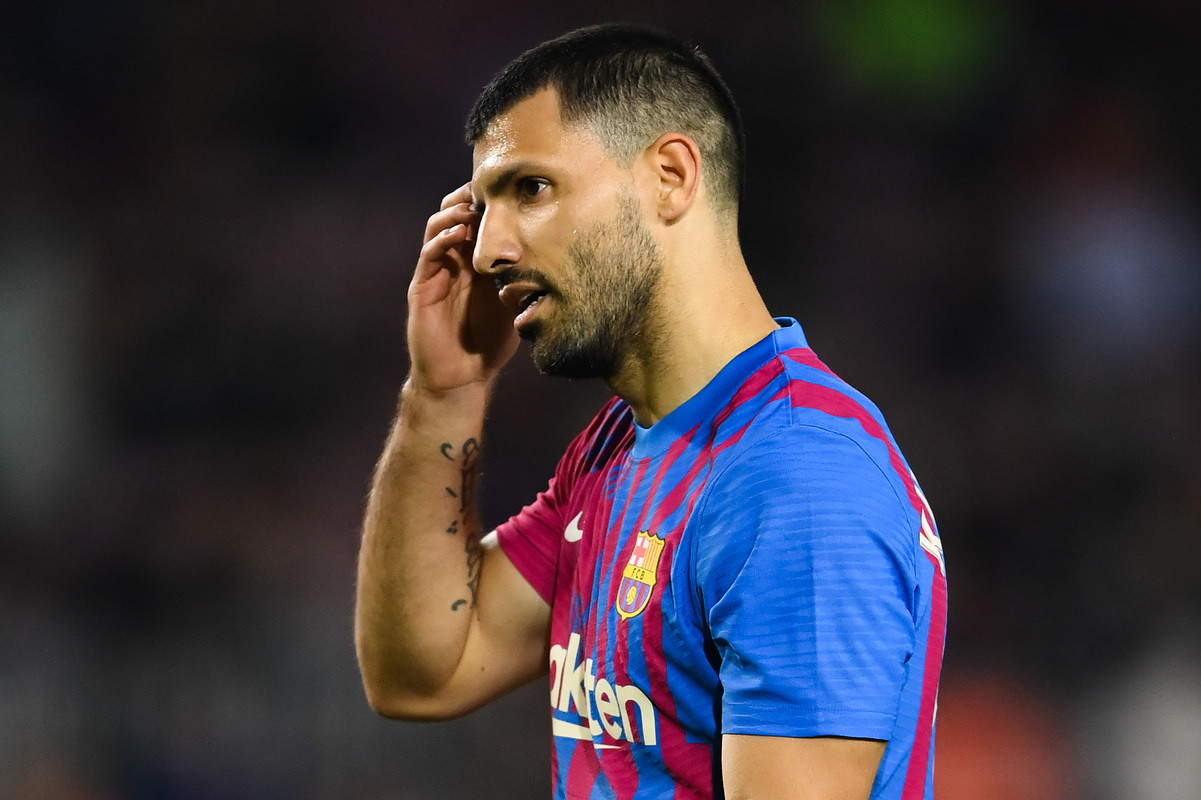 MORE: Barcelona striker Sergio Aguero advised to RETIRE from football after heart defect was discovered
Those reports appear to be premature, with Aguero having taken to Twitter to respond to the speculation and suggest that no decision has yet been made on his footballing future.
"Given the rumours, I tell them that I am following the indications of the club's doctors."
"I'm doing tests and treatment and seeing my progress within 90 days."
We hope for good news in due course…