Manchester United legend Paul Scholes has revealed his belief that Paul Pogba should never be allowed to play for the club again.
Pogba, one of the Premier League's most renowned players, was left among the substitutes as Man United hosted arch-rivals Liverpool – a must win game for Ole Gunnar Solskjaer.
The Frenchman found himself entering the action at the half-time break, with Man United already 4-0 down. That lead was extended to five, with Pogba then getting himself sent off.
Pogba went in with his studs high on Liverpool midfielder Naby Keita. The punishment was initially a yellow, which was upgraded to a red after a VAR review.
Though Man United were never going to stage a comeback, Pogba ruined their chances of producing anything like a respectable second-half performance.
Paul Scholes, quoted by The Sun, believes that he shouldn't play for Man United again now, with his contract due to expire in the summer of 2022.
"Paul Pogba coming on to the pitch at half time to try to help the team and maybe get a little respectability about it, tries to stand on the ball, tries to show how strong he is in the middle of the pitch… gives the goal away.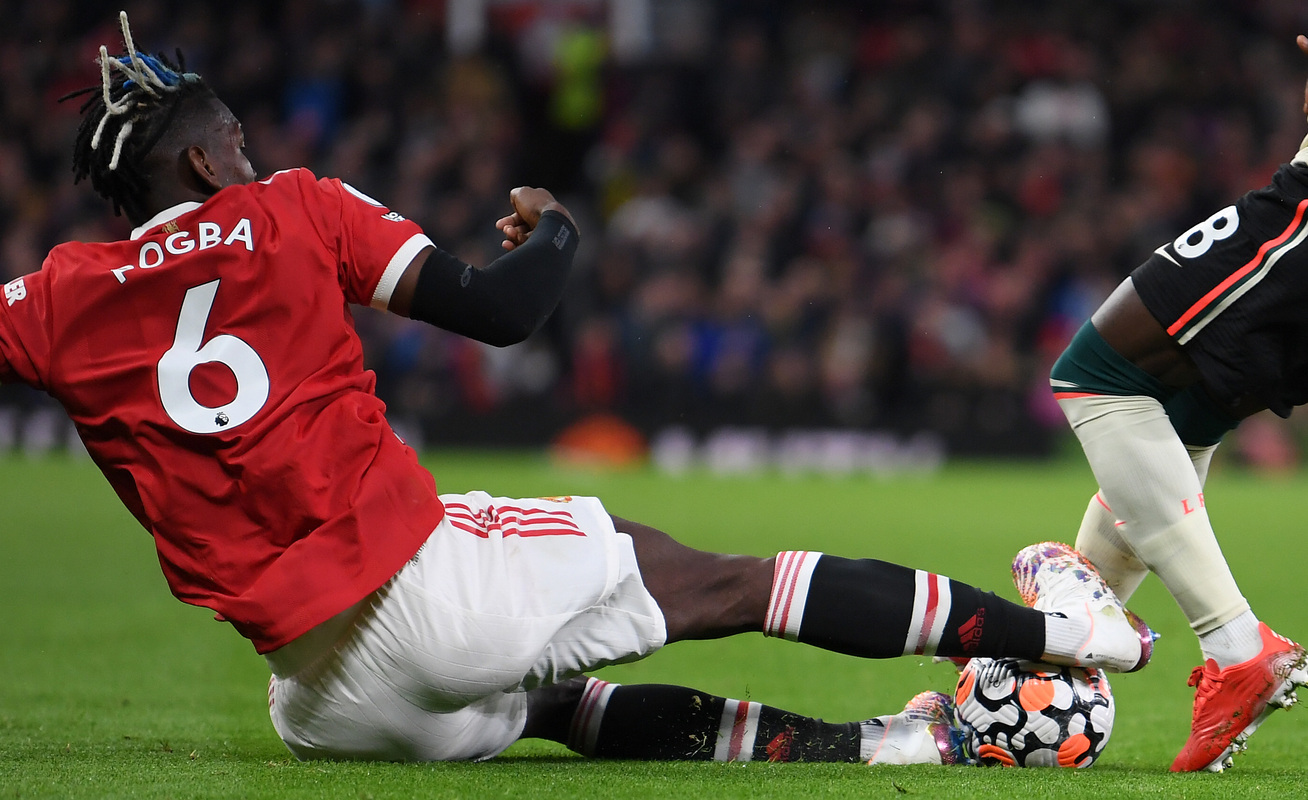 MORE: Paul Scholes' questionable comments on daughter's Insta pics revealed after toenail clip goes viral
"Then later on gets sent off with a ridiculous tackle, now you're 5-0 down with 10 men. You'd have to think, if Ole's still a manager there, will we see Pogba again in a United shirt?
"He's caused mayhem over the last couple of years. Everyone knows what a talent he is, everybody trusts him, every manager trusts him, tried to give him his head and let him be the player he's been.
"But with all the commotion, not signing his contract, almost holding the club to ransom, and then he comes on and does something like that.
"It's not Ole's fault, don't get me wrong, but that's part of it which almost summed the United performance up today.
"Look, he probably will play [again] won't he? But I don't think they will be missing anything if he doesn't.
"He's had numerous chances, he keeps saying he lacks consistency, but that is just [a lack of] discipline and disrespect for your manager and your teammates, what he's done today."
What do you think, Man United fans – should Pogba ever wear the shirt again?