Saudi Arabia is Formula 1's newest track, and it looks set to be one of the most interesting races of the year. 
Otherwise known as Jeddah Corniche circuit, it will be the first time F1 has raced in the country and around this track, and following the conclusion of the first practice session around it, it looks to be a very, very quick track.
For those familiar with the F1 2022 Video game, they may already have their first impressions of their track from the officially licensed F1 game.
If we are basing the experience on the game, then probably the best way to describe the track would be as a combination of Singapore and Azerbaijan (of tracks that have been raced on previously in real-life F1).
Jeddah has only has one or two genuine braking zones, with a majority of the corners being taken at full speed, including three turns that see speeds exceeding 310kph (193mph).
As a result, there are not many overtaking places, with the majority of this likely to happen on the straights turn 1 and the turn 13 hairpin if someone is feeling very bold. Qualifying around here will be key.
At 79% of lap taken at full throttle & 3 places were speeds will exceed 310kph @SaudiArabianGP is going to be seriously quick.

Pace notes as follows Flat, Brake, Flat, Flat, Flat, Flat, Brake hard, 4th gr left, Flat, Flat, Flat, Flat, Flat, Brake hard, 3rd gr left, Flat #F1 pic.twitter.com/k3uxurcjZL

— Mark Gallagher (@_markgallagher) November 30, 2021
MORE: How Max Verstappen can beat Lewis Hamilton to the F1 World Championship in Saudi Arabia
The track is also incredibly narrow, a lot like Azerbaijan and Singapore, which are also both street city circuits. In fact, in many ways Jeddah is like every other city circuit on the F1 calendar; narrow, quick, and with little to no margin for error.
However, with the speed at which the track runs at it will be the sport's fastest ever street race.
This race also plays host to the climax of one of the most exciting championship battles F1 has seen in years.
Seven-time world champion and current holder Lewis Hamilton is facing off against Dutch maverick Max Verstappen, with the Red Bull challenger holding a slim lead over the British driver.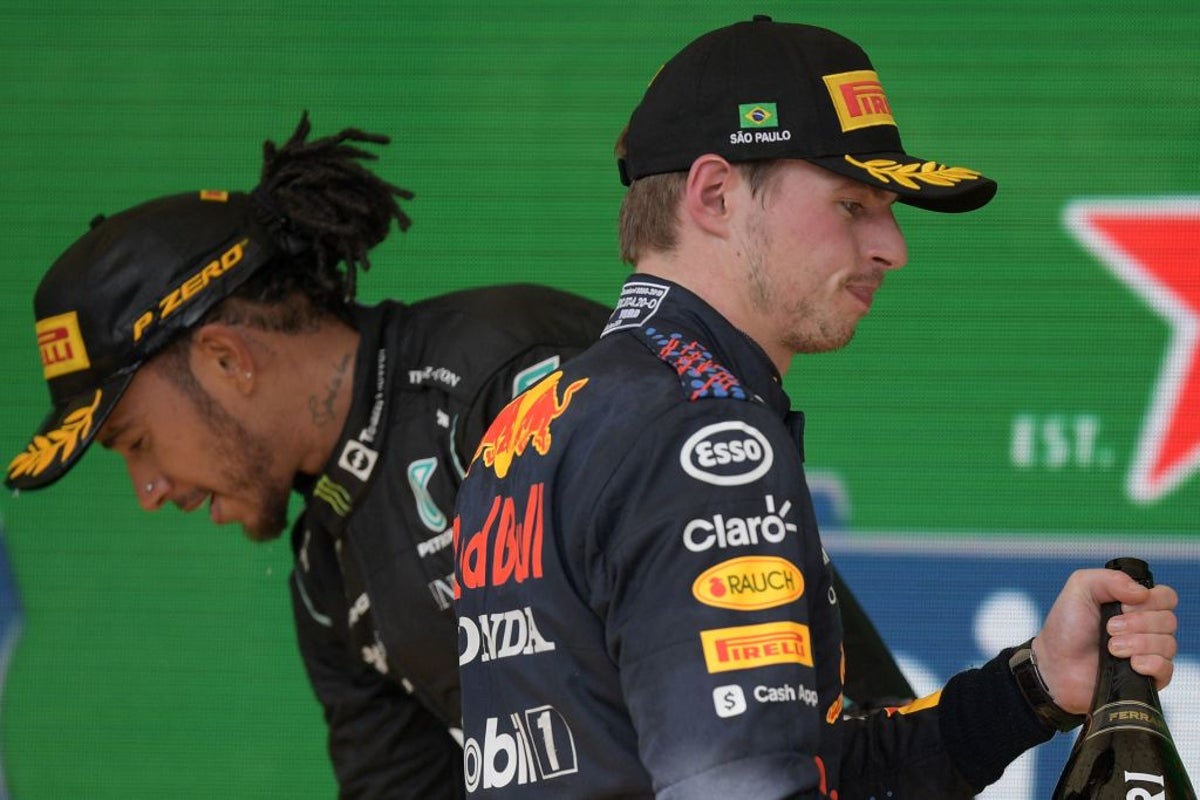 Fans are eagerly awaiting the conclusion of this titanic duel, which also overshadows the constructors battle between Mercedes and Red Bull raging in the background.
If Verstappen earns 18 more points than Hamilton this weekend, then the Dutchman will win his first-ever Championship.
However, there is an eight-point gap currently between them, and after topping practice one Hamilton seems to have a slight pace advantage.
Take a look at a lap around the circuit below.
Jump onboard for a lap of Jeddah Corniche Circuit, with your guide @Max33Verstappen 🎥#SaudiArabianGP 🇸🇦 #F1 pic.twitter.com/bxFVMphEhE

— Formula 1 (@F1) December 3, 2021