Roy Keane in his second autobiography had some strong opinions on players not born in Ireland playing for the Irish national team.
"I've never been against players who weren't born in Ireland playing for the country," the Cork man said.
"If they want to come on board and they qualify, then great, as long as they've a feel for it. I think, in the past, there were one or two players who probably declared for Ireland as a career move. And I can understand that, too.
"They did well for the country. But I look at some of them now and I wonder if they've been back to Ireland since. So, I think the attitude should be, 'Listen, if you're going to come on board, get a feel for it – have a warmth for the country but don't just do it as a pure career move'".
"But if you see a player on the TV who played for Ireland, singing 'God Save the Queen' in a play-off final, you might just say, 'Oh, right. Maybe he's not really all that Irish'. Matty Holland would be an example. For me, Matty is as English as David Beckham. He played for Ireland and he obviously has the roots.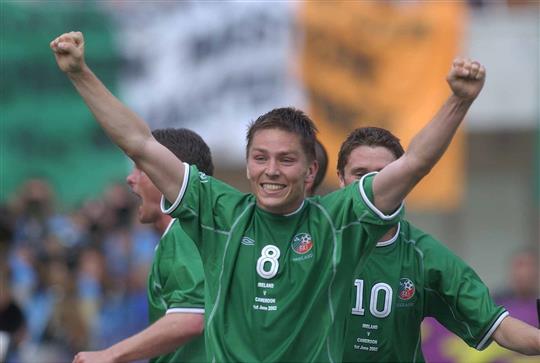 "But he played for Ipswich in a play-off final, in 2000, and he was singing 'God Save the Queen' at the top of his voice. I don't think he could have sung it any louder. Some of the other Irish lads saw him, too, so at the next couple of international matches we were going, 'Turn that rebel music up a bit'".