Cristiano Ronaldo KO'd a steward at the Wankdorf Stadium on Tuesday night after hitting her in the face with a stray ball during the warm-up.
Ronaldo has enjoyed a superb start to life back at Man United, scoring twice on his debut against Newcastle United before netting the opener away at Young Boys in the Champions League last night.
The Portuguese forward is renowned for his sharp-shooting in front of goal, but even the great Cristiano Ronaldo misses the target from time to time, as was proven during Man United's defeat at the Wankdorf last night.
As reported by The Sun, Ronaldo whacked a steward in the face with the ball during the warm-up, knocked her to the ground before later giving her his shirt.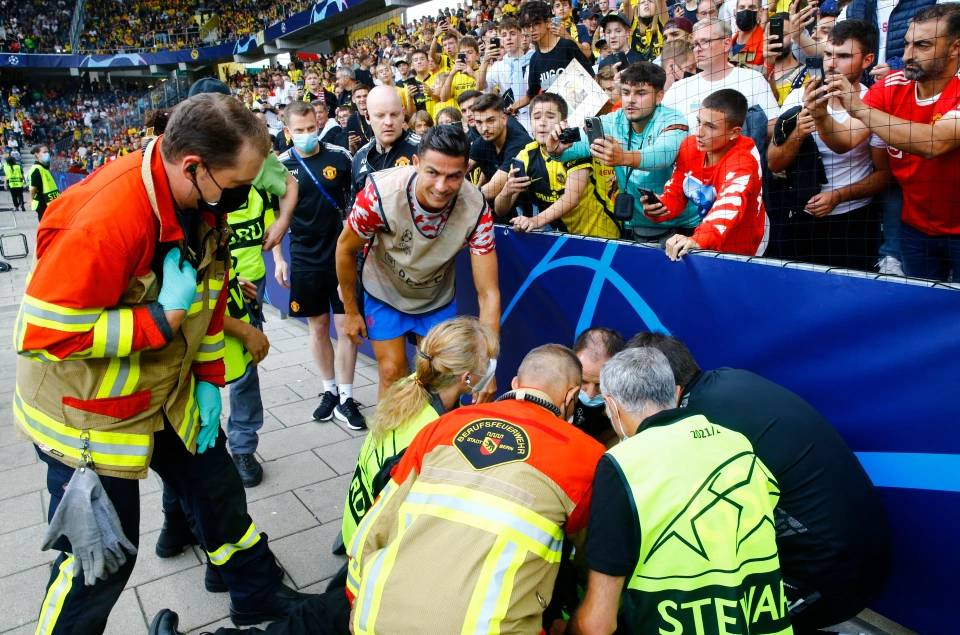 MORE: (Video) Man United star Paul Pogba joins Burna Boy for a boogie on stage at Parklife festival
Fair play to Ronaldo for going over and checking on her, despite the fact he was in the middle of his preparations for a Champions League game.
Thankfully, there was no serious damage done to the steward, who was pictured posing with a smile on her face while holding Ronaldo's shirt aloft.
We can only imagine what it'd feel like to take one of Ronaldo's venomous shots to the face. She ought to count herself lucky there was no serious damage done as she fell.