Former England defender Rio Ferdinand has accused Gareth Southgate of freezing during the Euro 2020 final defeat to Italy.
Southgate and co had the England fans believing that football really was coming home, all the way up to Bukayo Saka's decisive penalty miss.
Ultimately, the Italians had more bottle than the youthful England penalty lineup, but could the defeat have been avoided if Southgate acted differently?
MORE: England manager Gareth Southgate in line for knighthood after strong Euro 2020 campaign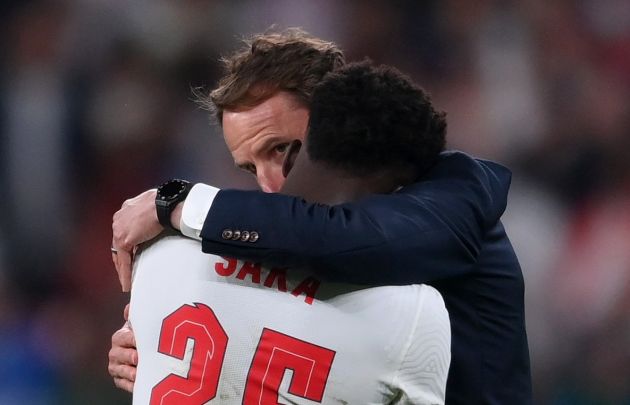 That's the question being asked by former England and Manchester United defender Rio Ferdinand on the FIVE YouTube channel.
During Ferdinand's debrief of the biggest England fixture since 1966, he accuses of Southgate of being too conservative – before freezing and playing for penalties.
"Mancini went into half-time and he used that 15 minutes better than Gareth Southgate did. He changed the personnel, he allowed his wide player, Chiesa, to come more central in order to link up with Insigne, brought off Immobile and that's when you need a reaction from our manager."
"That's the moment in the game where you need the manager to go, 'You know what? I've seen this now, let me change things.' For me personally, he changed the formation, still didn't change things, didn't alter the running of the game, especially in the second half."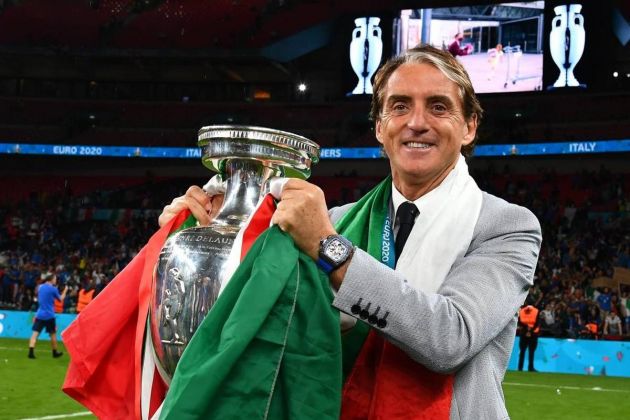 "They got a stranglehold on the game, we were camped in our own half. Kane, who was immense in the first half, it was like night and day in the second half because the team were forced back so deep."
"We've absolutely gone over the hills and up mountains congratulating and applauding the manager for making decisions at this tournament, whether it be formation changes or personnel changes and this was a game where he was probably letting himself down in that sense."
"When they score, they have momentum. I just feel – and again, hindsight is a great thing – but that was the moment to introduce a Grealish or a Sancho or a Rashford. Bring these guys on."
"We saw when Grealish came on and it's just frustrating because you know the talent we've got on the bench. All we've been talking about is that our biggest strength is our bench, the depth of our squad that they can come on and maintain the level of performance that we need and can bring different things to the table and they weren't allowed to do that in the biggest game."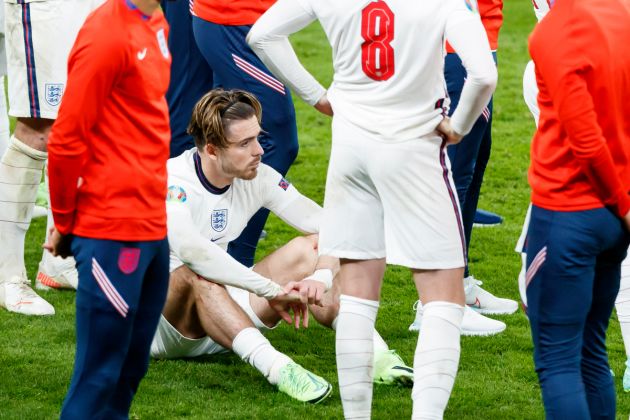 "They did it in all the other games. In the biggest game, Gareth Southgate seemed like he froze and just thought: 'Let me just get to penalties and hope for the best.'"
"I'd like to have seen him go out on his sword and say, 'Do you know what? I'm gonna throw these boys in. They've done me good and done me proud leading up to this point.'"
It's easy for Ferdinand to point the finger at Southgate, but Italy scored a very fortunate equaliser and penalties are a lottery. On another day, England win the game.
Perhaps Southgate should have been more positive with his selection, but his methods have got England to a World Cup semi-final and a European Championship final.
While we understand that Ferdinand now makes a living off of sharing his opinion, there is absolutely nothing to suggest that he knows better than the England manager.
Click here for more of the latest football news and all of the fallout from the Euro 2020 final