Could Kylian Mbappe's complicated relationship with his French teammates have led to their premature departure at Euro 2020? A report by Eurosport suggests that may be the case
Mbappe, who starred for France in their World Cup-winning campaign of 2018, while still a teenager, fell drastically short of expectations at Euro 2020.
The PSG forward didn't score a single goal in the tournament and missed the crucial fifth penalty against Switzerland last night, with Les Bleus being sent packing.
Eurosport now suggest that the problems may run deeper than Mbappe's shooting boots, with the feeling in the France squad that he is trying TOO HARD to be a superstar.
READ MORE: Prediction software gives England 11.1% chance of winning Euro 2020, also favourites to beat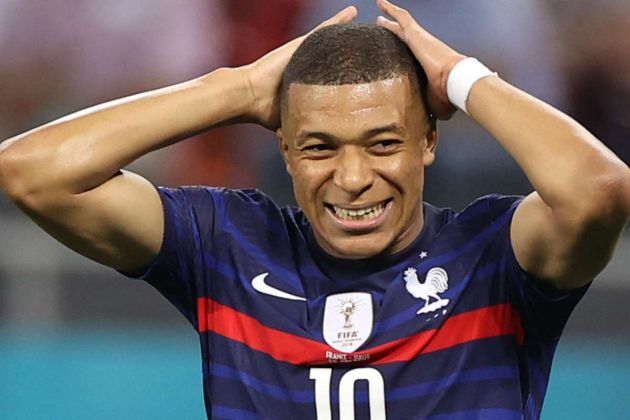 The report mentions that Mbappe's decision to take the fifth penalty was a consequence of that, with the French players taking issue with the striker's insistence on stardom.
In addition, Eurosport claim that Mbappe has a frosty relationship with Antoine Griezmann, which has made matters harder for the whole team at the tournament.
Mbappe is undeniably talented, but if this information is true, he needs to go and get himself lessons on how to be a team player, else this won't be the last time he costs his country.
Did you see Paul Pogba's INCREDIBLE goal during last night's game? Click here to watch the video